LTN Global Plans to Acquire Make.TV
SAVAGE, Md. -- LTN Global, a world-leading provider of broadcast-quality IP video transport solutions, has entered into an agreement to acquire Make.TV, developer of an innovative cloud-based service that enables content creators to access, curate, and publish live video streams to affiliates, social media, and OTT platforms.
Make.TV's cloud-based services let news, sports, esports, and entertainment producers manage complex workflows incorporating a wide array of video sources such as mobile devices, cameras, social media platforms, professional sources, and traditional broadcast infrastructure. With an intuitive, browser-based multiview user interface, customers can easily deliver video streams to broadcast platforms and affiliates, as well as to social media and OTT platforms such as Facebook Live, YouTube, and Twitch.
LTN's reliable and low-latency transport solution gives Make.TV customers the ability to distribute broadcast-quality live feeds. The combination of Make.TV and LTN services also enables customers to add transformation workflows such as closed captioning, transcoding, and graphics, as well as signaling and metadata for monetization and ad enablement, for both traditional broadcast and new digital platforms.
"The integration of Make.TV's cloud-based services into our managed IP production and transmission workflows gives customers even greater control and agility in executing live video creation, distribution, and monetization," said Malik Khan, co-founder and executive chairman at LTN Global. "With a highly scalable, cloud-based live video platform, our customers can quickly and easily gain visibility into an unlimited number of real-time sources and turn this content into a revenue-generating asset, backed by the assurance of a fully managed service."
"Being part of LTN Global will significantly enhance the services we can provide to customers, who now can acquire, deliver, and curate content via the most advanced transport solution available," said Andreas Jacobi, CEO and co-founder of Make.TV. "In uniting these technologies, we can bring customers the benefit of considerable efficiencies and value-added workflows, allowing them to rapidly create and deliver more content to more viewers."
Broadband-infrastructure financial firm CoBank found rural Type II diabetes patients felt better, had improved relationships with their healthcare providers -- and saved money, when they had high-speed-powered telemedicine.
As some MSOs consider the direction of their future DOCSIS investments and others embrace full-fiber, most D3.1 adopters will finalize roll-outs this year.
JP Lee, Vice President at KT's R&D Center and head of the operator's access network technology R&D group, talks about the use of AI in telecoms and how the Korean operator devised its Dr. Lauren Project.
OptiComm CTO Stephen Davies shares the Australian fiber-only wholesaler's strategy to stay ahead of bandwidth demand using 10G-PON.
Jay Shah, Chief Data & AI Officer at Singapore-based network operator MyRepublic, discusses the hype around AI and talks about what it can really do for businesses.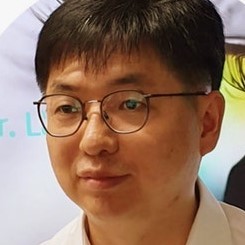 There's certainly no shortage of hype around the use of AI in the telecoms sector, but fewer instances of real-world deployments. South Korean national operator KT is one of those ...



Do a Google search of 'artificial intelligence broadband' and you'll get more than 9 million results in less than a second: The sheer volume of content out there shouldn't surprise anyone ...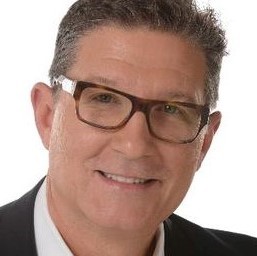 Comcast, like any other major communications service provider, is undergoing significant changes in the way it grows its business, how it runs its business and the technologies it uses to ...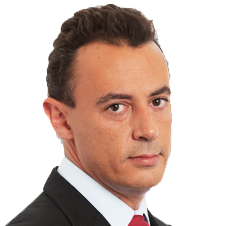 Five years ago, NOS board member Manuel Ramalho Eanes banked big on smart homes and smart cities.




Slovak Telekom and T-Mobile Czech Republic Chief Technology and Information Officer Branimir Maric is using his more than two decades' experience in telco, including 15 years in various ...

All Broadband World Forum Perspectives
All resources
Tuesday, September 10, 2019
12:00 p.m. New York / 5:00 p.m. London
Wi-Fi is the foundation of the connected home for consumers; yet, it's often a source of frustration. With the imminent release of the new Wi-Fi 6 standard – combined with a strong Managed Wi-Fi offer – service providers can reverse subscriber frustration while tapping into new revenue streams.
Key topics include:
What's different about Wi-Fi 6 and why it matters to your subscribers
The importance of offering Managed Wi-Fi and its connection to Wi-Fi 6
How you can elevate your brand and gain a strong foothold in the home network.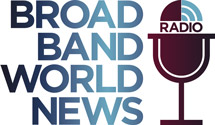 In this insightful Light Reading radio show, Kurt Raaflaub, Head of Strategic Solutions Marketing, will outline the key service provider challenges, deployment considerations, next-gen Gigabit technologies, and service models to win market share in the rapidly growing MDU market.