BBWN Bites: Consumer Tech Spending to Climb to $2.06T by 2023 – IDC
Also today, Comcast is really virtualizing, Verizon counts on emerging backhaul tech to cut 5G costs, Altice Labs gets results with RDK software, Openreach adds up broadband's benefits for Brits, BT boosts some rural speeds for free, Alcatel's submarine team buys a new-to-them ship, Comcast fixes minor glitch and Brits like broadband, bedrooms and boozing up at the pub, a new study finds (BBWN was not included in this survey but agrees with the results).
Consumer tech spending will reach $2.06 trillion by 2023 compared with $1.69 trillion this year, an increase of 5.3% over 2018, according to IDC's "Worldwide Connected Consumer Spending Guide," released today. Bandwidth-hogging gear related to augmented reality and virtual reality, smart home and wearables, as well as robotic systems, on-demand services and drones, will grow at a CAGR of 13.2%, the research firm predicts. They'll represent about one third of all consumer tech spending, with approximately nine in ten of emerging-tech dollars going to smart home devices and on-demand services, IDC said.
Comcast has deployed a form of virtualized cable modem termination system (CMTS), having activated the tech in some key markets for more than 100,000 customers. It's coupled a vCCAP solution with a distributed access architecture (DAA) that pushes key processing and electronics to the network edge and has rolled out several thousand remote PHY nodes, Tony Werner, Comcast's president of Technology, Product and Xperience, told Light Reading's Jeff Baumgartner during last week's SCTE/ISBE Cable-Tec Expo. Comcast's "initiative to virtualize the access network has evolved into reality," Baumgartner wrote.
Verizon expects to use Integrated Access Backhaul (IAB) technology to augment fiber backhaul for 5G deployment, Glenn Wellbrock said at Light Reading's 5G Transport & the Edge event in New York on Thursday. IAB, which relies on wireless without fiber, is obviously less costly and much faster to deploy; 3GPP is expected to include the technology in its next round of 5G specs, slated for early 2020 release. That means Verizon could start deploying IAB tech next year if vendors have products available then, Wellbrock said. (Read Mike Dano's full piece in Light Reading: See Verizon to Use 'Integrated Access Backhaul' for Fiber-Less 5G.)
Prepping for Broadband World Forum next week, Altice Labs unveiled a family of next-generation broadband gateways powered by RDK software for deployment by service providers worldwide. An Altice affiliate has already rolled out an RDK GPON product. To support operators' increasing use of multiple access technologies such as DOCSIS and PON, RDK is working with Altice and other operators to provide a common set of broadband functionality and data analytics. Altice Labs' RDK-powered gateways include a GPON gateway with WiFi 6 (802.11ax); DOCSIS 3.1 with WiFi 6 (802.11ax); and a DOCSIS 3.0 gateway with WiFi 5 (802.11ac). Altice Labs plans to soon offer an XGS-PON model with WiFi 6.
Openreach predicts the universal deployment of fiber-to-the-premises (FTTP) broadband by 2025 would boost the UK economy almost £60 billion ($75.4 billion). Nationwide fiber could bring about 500,000 people back to the workforce, allow an additional 400,000 individuals to work remotely from home and empower 270,000 employees to relocate from cities to more rural areas, saving 300 million commuter trips annually, according to "Full Fibre Broadband: A Platform for Growth."
Separately, BT says it will upgrade many UK rural properties' aging, previously untouched copper lines to fiber-optic cable, thereby boosting broadband from 10 Mbit/s to at least 50 Mbit/s. There's no charge to customers, the incumbent said.
France's Alcatel Submarine Networks (ASN) recently bought 87-meter, light construction vessel Toisa Warrior from UK-based Sealion Shipping for $6 million. ASN will primarily use the eight-year-old ship -- which it renamed Ile d'Ouessant -- to maintain submarine cables in the Atlantic. Ile replaces Peter Faber, built in 1982.
A newly installed software platform for its broadband data-usage meter had a "technical error" that led to Comcast over-charging about 2,000 subscribers for their residential data plans; Comcast has approximately 25.63 million high-speed Internet residential subscribers. Comcast declined to provide many details to Light Reading, but said it's changed how the solution measures traffic and continues to investigate. After learning about the problem from social media, Comcast fixed the problem, corrected subs' bills and gave affected customers an additional $50 credit, it said.
When looking to buy a new home or rent a different apartment, the number of bedrooms, speedy broadband connection and proximity to the pub are among Brits' top priorities, according to a newly released study commissioned by fiber-only UK provider Hyperoptic. More than two-thirds would be "put off" by a home with slow WiFi; 54% are "more likely" to select a home with good Internet, while 20% would choose a different property if an area had poor broadband, the survey of 2,000 homeowners and renters found. Many respondents criticized a lack of clear information on broadband availability, speed and reliability, with about three in five requesting a "traffic light type system" for convenience.
Related posts:
— Alison Diana, Editor, Broadband World News. Follow us on Twitter or @alisoncdiana.
Fixed wireless startup is taking a slow path to success, but Starry's base is growing by 10% per month and is poised to end 2020 with about 100,000 subs, an industry analyst says.
It faces an uphill climb, but Viasat is exploring a plan to build 300 low-earth orbit satellites that could deliver low-latency broadband service and qualify for the US Rural Digital Opportunities Fund.
Cable ops continued to gain ground against broadband rivals in Q1 2020 amid the early stages of the pandemic and a recent surge in new household formation.
The pandemic has caused the operator to redeploy some of its network engineering resources, but Comcast says it remains bullish on its FDX initiative.
FCC's Brendan Carr is proposing to remove regulatory overhangs that will help establish ATSC 3.0 as a 'Broadcast Internet' platform that can beam out 25 Mbit/s data streams.
All resources
Tuesday, March 24, 2020
11:00 a.m. New York / 3:00 p.m London
Over the next two years, approximately 60% of service providers (both large and small) will adopt virtualization on a wide scale across their networks, according to the latest survey report from Ovum. Why are providers making these moves? Is there an easy way to start?
Learn how and why service providers are using virtualization to transform their networks. This webinar will look at how providers are leveraging virtualization to create more flexible and agile networks while also providing a better customer experience. Expert speakers from netElastic and Heavy Reading will address the industry drivers for network virtualization, the benefits that can be realized, the challenges to face and the results of virtualization being achieved by providers today.
Key topics will include:
Current network infrastructure and the move to virtualization
Benefits and challenges of network virtualization
How providers can get started
Service provider success stories: the decision to virtualize, the solution, and results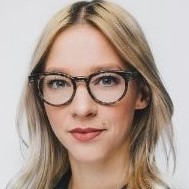 As the Senior Digital Experience Strategist at Canadian operator Rogers Communications, Lindsey Omelon build on her years of marketing experience to approach her strategy with a hybrid ...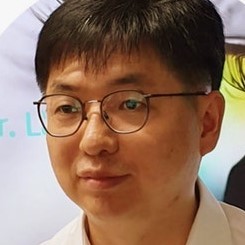 There's certainly no shortage of hype around the use of AI in the telecoms sector, but fewer instances of real-world deployments. South Korean national operator KT is one of those ...



Do a Google search of 'artificial intelligence broadband' and you'll get more than 9 million results in less than a second: The sheer volume of content out there shouldn't surprise anyone ...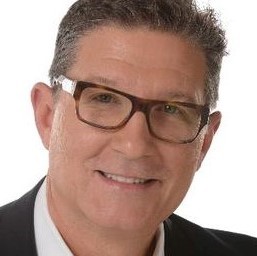 Comcast, like any other major communications service provider, is undergoing significant changes in the way it grows its business, how it runs its business and the technologies it uses to ...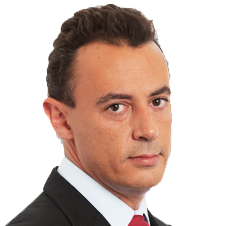 Five years ago, NOS board member Manuel Ramalho Eanes banked big on smart homes and smart cities.

All Broadband World Forum Perspectives