BBWN Bites: Verizon Remodels 5G Home With Chicago Launch
Also today, TIM nets new chairman of the board, Sky Broadband Gfast-powered service opens the throttle, Arizona wants rural broadband pitches, USDA funds coop's FTTH future, Buckeye grant recipient to wholesale new infrastructure, Openreach gives UK town FTTH for Christmas, German police swarm transcontinental pirates and an OTT offering for a specific fan.
On Thursday, Verizon will expand its 5G Home broadband network to Chicago, making it the fifth city where consumers can get residential service via its 5G network. While the 5G network Verizon launched last year in Houston, Indianapolis, Los Angeles and Sacramento operates on 5G TF, its Chicago network will run on 5G NR. Just like Verizon's mobile service, the 5G NR version is incompatible with 5G TF. 5G Home costs $50 per month for Verizon wireless subs; $70 for non-Verizon customers. (See Economics for Verizon's '5G Home' Might Not Add Up.)
The board of Telecom Italia (a.k.a. TIM) unanimously appointed Salvatore Rossi as the company's chairman, a post that includes the right to participate in the operator's Strategic Committee. Rossi holds no shares in TIM, the board said.
Sky Broadband, part of the Comcast international empire, today launched its Gfast-powered Ultrafast 1 broadband and VoIP phone packages across the UK. The Gfast-based, fiber-hybrid infrastructure began a soft debut earlier this year but is now fully available to order. Pressure from fiber-only altnets, Prime Minister Boris Johnson's more aggressive fiber rollout schedule and the country's desire to rank higher than 34th in the worldwide broadband rankings, are prompting more emphasis on full-fiber deployment. That is not, however, always true, as some operators use a mix of technologies to reach customers across the UK's varied landscapes.
Late last week, the US Department of Agriculture awarded the first grant from the $600 million USDA ReConnect Pilot Program. Tennessee's Forked Deer Cooperative got $2.85 million in grant funds, and will use FTTH to make broadband available to 347 households and one critical facility in a 435-square-mile footprint. USDA said it will announce more winners soon.
Service providers and other eligible parties seeking broadband funding for any of the $3 million available from the Arizona Rural Broadband Development Grant must submit their applications by October 28 (The process opened on September 19, 2019.). Those eligible include for-profit providers active for at least five years; cities and towns with fewer than 150,000 residents that are not connected to or part of a "larger contiguous metro area," as well as Arizona counties with fewer than 750,000 residents, federally based Indian tribes located in Arizona and established non-profits that focus on economic development in the state.
For its part, Buckeye Rural Electric Cooperative just won a $2.5 million Appalachian Regional Commission grant to bring broadband to six southeastern Ohio counties, The Herald-Dispatch reported. The coop will turn those funds into 168 miles of fiber-optic network that Buckeye will wholesale to ISPs, the local newspaper said.
BBWN warned that pirating would increase and now we're seeing organized efforts -- and law enforcement initiatives -- to stop them. Police piled into the German, Dutch and French offices of German-based Share-Online.biz, described as the largest hosting site operated in Germany. The Aachen, Germany, police department accused three suspects (ages 40, 48 and 54) of aiding and abetting the commercial exploitation of copyrighted movies, music and porn by operating a file-sharing platform and earning sales of more than €50 million ($55.8 million) between April 2008 and October 2017. Investigations, Aachen PD warn, are ongoing.
Openreach chose Ottery St. Mary (population less than 5,000) as one of its rural test-beds for FTTP broadband, the local paper reported. The first homes and businesses should be able to order the new, gigabit-speed broadband service in time for Christmas, with work continuing throughout 2020.
Streaming services also are getting very focused. Red Bee Media partnered with Swedish sports-rights agency Spring Media on "Wnited," (this is not a typo), which the two firms describe as the world's first global OTT service devoted to women's soccer. Time, we suppose, will tell a) if the world wants one and, b) if the popular sport supports a competitor. Wnited will combine multi-camera content from women's football leagues in Europe, the Americas and Asia, along with national matches, available via free and subscription models.
Related posts:
— Alison Diana, Editor, Broadband World News. Follow us on Twitter or @alisoncdiana.
(Home page photo: Ross from Pexels)
After suffering many quarters of financial and broadband subscriber losses, Frontier Communications' bond owners are ready for dramatic change – including a replacement for CEO Dan McCarthy (pictured), Bloomberg reports today, citing several sources.
Following an acceleration of network construction, Altice USA's FTTP deployment now spans 10% of its Optimum footprint that covers parts of New York, Connecticut and New Jersey.
Competitive cable operator also generating some operational benefits from its new whole-home WiFi offer.
Slowed or paused purchasing by two major international operators, DT & Telmex, causes ADTRAN's third-quarter revenues to fall 22.9%.
Verizon and Calix bonded four wavelengths in the lab, bringing Verizon closer to its goal of one unified network for multiple services, says Kevin Smith, vice president of network planning at Verizon, during Calix ConneXions 2019 in Las Vegas.
All resources
Thursday, October 17, 2019
12 p.m. New York/ 5:00 p.m. London
The ongoing debate around GPON vs EPON can get as heated as discussions around politics and religion, but both technologies offer some advantages over the other depending on the needs your network is servicing.
In this webinar, we will focus on the facts around the GPON vs EPON debate and how that technological decision is almost always made based on factors outside the technology itself.
Key topics include:
GPON vs EPON Technologies Overview
GPON vs EPON Rates & Reach
ITU vs IEEE – Where's the difference?
Future Growth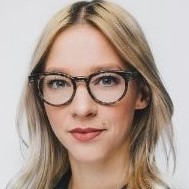 As the Senior Digital Experience Strategist at Canadian operator Rogers Communications, Lindsey Omelon build on her years of marketing experience to approach her strategy with a hybrid ...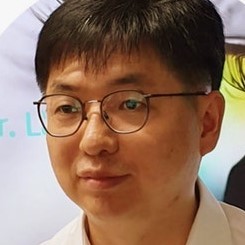 There's certainly no shortage of hype around the use of AI in the telecoms sector, but fewer instances of real-world deployments. South Korean national operator KT is one of those ...