BBWN Bites: Broadband Hits a Homer for Comcast in Q3
Also today, all US classrooms are connected, the FCC pats itself on its broadband back, Eutelsat looks into satellite issue, UK ISP hires ex-Virgin Media build guru, public broadcaster aims at Netflix and Russians devour streaming video.
The steady acquisition and retention of broadband customers helped Comcast post revenue of $26.83 billion for the quarter ended September 2019, up 5.33% compared with $22.14 billion in the year-ago period. Comcast has added more than 1 million new subs annually for 14 years in a row; in Q3, it hit a record high of 379,000 new broadband subscribers in the last three months. However, like its competitors, Comcast was hurt by cord-cutting, and lost 238,000 pay-TV customers (residential and business). (See Comcast's Video Business Hit as Broadband Soars in Q3 .)
"The classroom connectivity gap is closed," declared Evan Marwell, EducationSuperHighway founder and CEO, in the company's 2019 annual report on broadband deployment in US K-12. The combination of E-rate, matching funds from state governors and "the incredible efforts of service providers" led to tens of thousands of miles of new fiber that connected schools to modern broadband infrastructure -- and a world of educational (and career) opportunity for students across the US, regardless of location. In August 2020, EducationSuperHighway will sunset itself, having achieved its mission, Marwell wrote.
In its mandated annual report, the FCC again claimed it's doing a stellar job of closing the digital divide: In the last year, Americans without access to fixed broadband at the FCC's minimal speed (25 Mbit/s downstream, 3 Mbit/s upstream) dropped 18%, to 21.3 million from 26.1 million, the agency said.
Eutelsat is looking into an "incident" on one of the new Eutelsat 5 West B Satellite's two solar arrays, designed to deliver video broadcast services and Internet to the French, Italian and Algerian markets. The operator wants to determine any possible effect this incident could have on the satellite's performance and its customers.
Full-fiber provider TrueSpeed named former Virgin Media Head of Build on Project Lightning Simon Wall (bad-joke warning: Wall was GM at a fence company for a few months) its new director of operations. While at Virgin, Wall held other positions, many of which no doubt have prepared him to help rural UK operator TrueSpeed deploy its new gigabit-capable FTTP broadband network across parts of south-west England and meet its goal of covering 75,000 premises by 2021.
South African Broadcasting Co. (SABC) set itself a big goal: To take on Netflix. The public broadcaster's online news show is the second most popular source via web, and CEO Madoda Mxakwe hopes to translate that reputation into the OTT world. SABC plans to migrate to digital broadcasting and will launch a streaming service to compete with Netflix and others, reported mybroadband.co.
Russian audiences are devouring streaming media. In the first half of 2019, video services revenue grew 44.3% to 10.6 billion rubles ($160.6 million) versus the first half of 2018, according to research firm Telecom Daily. By year-end, all online video content (including media from services such as YouTube, iTunes and Google Play) will generate about 21.5 billion rubles ($340 million) -- seven years ago, it was less than 1 billion rubles ($16 million), the research firm noted.
Related posts:
— Alison Diana, Editor, Broadband World News. Follow us on Twitter or @alisoncdiana.
The pandemic has caused the operator to redeploy some of its network engineering resources, but Comcast says it remains bullish on its FDX initiative.
FCC's Brendan Carr is proposing to remove regulatory overhangs that will help establish ATSC 3.0 as a 'Broadcast Internet' platform that can beam out 25 Mbit/s data streams.
Video engineers are already noodling on tools and encoding techniques that can lessen the strain on networks when pixel-packed 8K video comes on the scene in a much bigger way.
Telesat has joined C Spire's initiative as it prepares to launch a network of hundreds of low Earth orbit satellites designed to deliver high-speed, low-latency broadband service.
Cable operator says it has invested in two wireless ISPs to help it beam broadband service beyond the reach of its wired networks.
All resources
Tuesday, March 24, 2020
11:00 a.m. New York / 3:00 p.m London
Over the next two years, approximately 60% of service providers (both large and small) will adopt virtualization on a wide scale across their networks, according to the latest survey report from Ovum. Why are providers making these moves? Is there an easy way to start?
Learn how and why service providers are using virtualization to transform their networks. This webinar will look at how providers are leveraging virtualization to create more flexible and agile networks while also providing a better customer experience. Expert speakers from netElastic and Heavy Reading will address the industry drivers for network virtualization, the benefits that can be realized, the challenges to face and the results of virtualization being achieved by providers today.
Key topics will include:
Current network infrastructure and the move to virtualization
Benefits and challenges of network virtualization
How providers can get started
Service provider success stories: the decision to virtualize, the solution, and results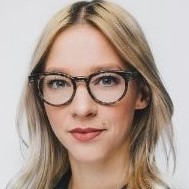 As the Senior Digital Experience Strategist at Canadian operator Rogers Communications, Lindsey Omelon build on her years of marketing experience to approach her strategy with a hybrid ...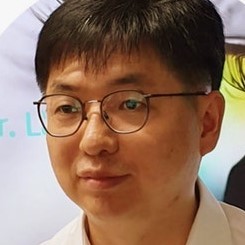 There's certainly no shortage of hype around the use of AI in the telecoms sector, but fewer instances of real-world deployments. South Korean national operator KT is one of those ...



Do a Google search of 'artificial intelligence broadband' and you'll get more than 9 million results in less than a second: The sheer volume of content out there shouldn't surprise anyone ...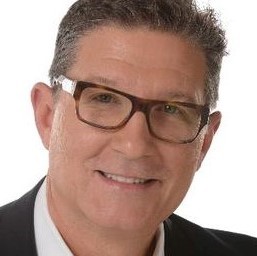 Comcast, like any other major communications service provider, is undergoing significant changes in the way it grows its business, how it runs its business and the technologies it uses to ...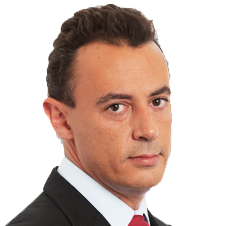 Five years ago, NOS board member Manuel Ramalho Eanes banked big on smart homes and smart cities.

All Broadband World Forum Perspectives