BBWN Bites: Openreach Seeks New FTTH Supplier
UK action from Openreach, CityFibre and Virgin Media leads this roundup of fixed broadband sector news.
Openreach, the semi-autonomous fixed access infrastructure division of UK incumbent telco BT, is seeking a third FTTH infrastructure supplier. Huawei and Nokia are already Openreach vendors, but the British wholesale access operator has decided to triple-source its fixed access gear as it ramps up its FTTH rollout activities with the aim of making fiber-to-the-premises available to 4 million homes and businesses by March 2021. Officially, Openreach is being coy about its plans: "We already manage a large and diverse supply chain across our full fibre build, and we're constantly reviewing our options," it noted in an emailed response to questions. But Openreach is known to have drawn up a tender document that will be made available to prospective suppliers later this week, with responses expected by January next year and a new supplier of local exchange, network and customer premises equipment (CPE) identified during the first half of 2020. Which companies will be drooling at the prospect? ADTRAN will fancy its chances, having previously engaged in fixed broadband trials with Openreach, while (in alphabetical order) Altice Labs, Calix, Dasan Zhone Solutions, Fiberhome, Iskratel and ZTE can also be expected to consider responding. Why is Openreach doing this? It wasn't immediately open (geddit?) to sharing its thoughts, but this looks like a way to provide additional access gear options should the operator decide it wants to pull back on using Huawei gear, while also heaping even further pricing pressure on its existing suppliers.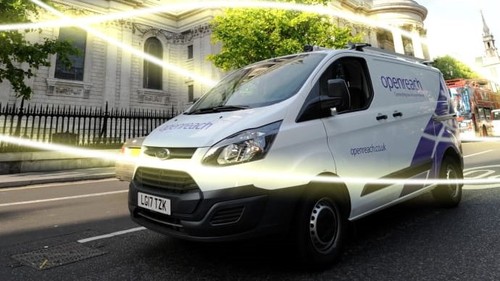 Still in the UK, alternative fiber access wholesale operator CityFibre is reportedly seeking to revise its wholesale agreement with Vodafone in order to expand its revenue options, according to UK newspaper The Telegraph (subscription required). Vodafone is CityFibre's anchor tenant for its wholesale fiber network, currently holding some level of exclusive right to offer retail broadband services using CityFibre's infrastructure until the first phase of rollout (covering 1 million premises) is complete. CityFibre is believed to be offering Vodafone improved terms if it agrees to revise that deal and allow other retail ISPs to get on board in the early rollout phase, a move that would help CityFibre's near-term business potential: The operator, though, says it cannot comment on any market speculation. Vodafone, it's worth noting, recently struck a deal with Openreach to use the BT unit's fiber plant to offer high-speed broadband services in the UK cities of Birmingham, Bristol and Liverpool starting next year.
Cable operator Virgin Media is claiming to offer the UK's fastest gigabit home broadband, in and around the town of Reading, about 40 miles west of London. Nearly a quarter of a million homes across the English counties of Berkshire, Hampshire and Buckinghamshire will be able to access the "Gig1" service, which starts at £62 (US$80) a month for an 18-month contract and offers an average peak-time download speed of 1,104 Mbit/s, boasts the cable operator. The launch forms part of Virgin's efforts to bring gigabit connectivity to nearly 15 million UK homes by the end of 2021.
Italian FTTx wholesale operator Open Fiber is in the news this week. Part owner Enel says it is not in a rush to offload its stake, reports Reuters, as speculation swirls about a potential integration with TIM (Telecom Italia)'s access business. Separately, Open Fiber has opened a FTTH test lab it is calling Open Factory: The press release (in Italian) announcing the launch is an extraordinary work of art, as it references Andy Warhol and his New York entourage… the broadband world needs more press releases like this.

— Ray Le Maistre, Editor-in-Chief, Light Reading for Broadband World News.
Allegations center on Time Warner Cable's use of deceptive and misleading practices to get thousands of customers to buy high-speed tiers the operator couldn't deliver.
Spanish telecom giant says networks based on fiber now pass nearly 130 million premises across its various markets.
Wireless ISP says its rooftop hardware, equipped with 802.11ay technology, will enable it to offer Gigabit broadband services in the California Bay Area later this year.
The fourth-largest US cable operator reports accelerated deployment of FTTH lines and launch of DOCSIS 3.1 service over HFC network in Q4.
Giant operator claims to be Europe's 'undisputed leader in fiber' broadband access.
All resources
Thursday, January 23, 2020
12:00 p.m. New York / 5:00 p.m. London
It wasn't long ago that TV was ranked by subscribers as the most important service in the bundle provided by their communications service provider (CSP). Recent research indicates that for nearly three quarters of subscribers, broadband is now the most important service. Broadcast TV is the most important service to only 15% of North American consumers, replaced by OTT video streaming platforms like Netflix, Amazon Prime and Disney+. In addition, many different competitors are moving aggressively to stake a claim in consumers' homes.
In 2020, CSPs need to fight back by transforming their business models, which are becoming more reliant on a single source of revenue: fixed broadband services.
This webinar will focus on helping CSPs transform their business models by placing a firm focus on delivering a sensational subscriber experience and by offering compelling new services that generate value for subscribers. These actions will reinforce the CSP's strategic position in the home network and position themselves for growth in the next decade.
Key topics include:
Being the first to market with WiFi 6 technology, in response to consumer purchases of new devices over the holidays;
Having the insights needed to proactively resolve issues, often before your subscribers even know that there are issues;
Providing help desk agents with the visibility they need to resolve common subscriber issues more quickly;
Delivering a mobile app, in response to consumer demands for the ability to do some things themselves, rather than having to call technical support; and
Addressing consumer concerns around device security, privacy and control with enhanced security and parental controls.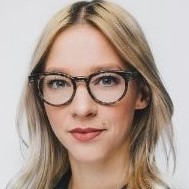 As the Senior Digital Experience Strategist at Canadian operator Rogers Communications, Lindsey Omelon build on her years of marketing experience to approach her strategy with a hybrid ...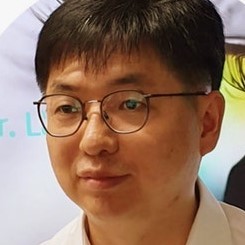 There's certainly no shortage of hype around the use of AI in the telecoms sector, but fewer instances of real-world deployments. South Korean national operator KT is one of those ...