BBWN Bites: Openreach Seeks New FTTH Supplier
UK action from Openreach, CityFibre and Virgin Media leads this roundup of fixed broadband sector news.
Openreach, the semi-autonomous fixed access infrastructure division of UK incumbent telco BT, is seeking a third FTTH infrastructure supplier. Huawei and Nokia are already Openreach vendors, but the British wholesale access operator has decided to triple-source its fixed access gear as it ramps up its FTTH rollout activities with the aim of making fiber-to-the-premises available to 4 million homes and businesses by March 2021. Officially, Openreach is being coy about its plans: "We already manage a large and diverse supply chain across our full fibre build, and we're constantly reviewing our options," it noted in an emailed response to questions. But Openreach is known to have drawn up a tender document that will be made available to prospective suppliers later this week, with responses expected by January next year and a new supplier of local exchange, network and customer premises equipment (CPE) identified during the first half of 2020. Which companies will be drooling at the prospect? ADTRAN will fancy its chances, having previously engaged in fixed broadband trials with Openreach, while (in alphabetical order) Altice Labs, Calix, Dasan Zhone Solutions, Fiberhome, Iskratel and ZTE can also be expected to consider responding. Why is Openreach doing this? It wasn't immediately open (geddit?) to sharing its thoughts, but this looks like a way to provide additional access gear options should the operator decide it wants to pull back on using Huawei gear, while also heaping even further pricing pressure on its existing suppliers.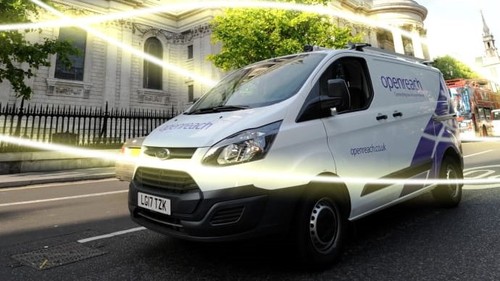 Still in the UK, alternative fiber access wholesale operator CityFibre is reportedly seeking to revise its wholesale agreement with Vodafone in order to expand its revenue options, according to UK newspaper The Telegraph (subscription required). Vodafone is CityFibre's anchor tenant for its wholesale fiber network, currently holding some level of exclusive right to offer retail broadband services using CityFibre's infrastructure until the first phase of rollout (covering 1 million premises) is complete. CityFibre is believed to be offering Vodafone improved terms if it agrees to revise that deal and allow other retail ISPs to get on board in the early rollout phase, a move that would help CityFibre's near-term business potential: The operator, though, says it cannot comment on any market speculation. Vodafone, it's worth noting, recently struck a deal with Openreach to use the BT unit's fiber plant to offer high-speed broadband services in the UK cities of Birmingham, Bristol and Liverpool starting next year.
Cable operator Virgin Media is claiming to offer the UK's fastest gigabit home broadband, in and around the town of Reading, about 40 miles west of London. Nearly a quarter of a million homes across the English counties of Berkshire, Hampshire and Buckinghamshire will be able to access the "Gig1" service, which starts at £62 (US$80) a month for an 18-month contract and offers an average peak-time download speed of 1,104 Mbit/s, boasts the cable operator. The launch forms part of Virgin's efforts to bring gigabit connectivity to nearly 15 million UK homes by the end of 2021.
Italian FTTx wholesale operator Open Fiber is in the news this week. Part owner Enel says it is not in a rush to offload its stake, reports Reuters, as speculation swirls about a potential integration with TIM (Telecom Italia)'s access business. Separately, Open Fiber has opened a FTTH test lab it is calling Open Factory: The press release (in Italian) announcing the launch is an extraordinary work of art, as it references Andy Warhol and his New York entourage… the broadband world needs more press releases like this.

— Ray Le Maistre, Editor-in-Chief, Light Reading for Broadband World News.
Pickup in the cable access network segment helped to drive total broadband access equipment spending to $3.1 billion in the period, according to Dell'Oro Group.
Cable operator is bringing its usage-based residential broadband data policies and unlimited data option to the northeast, where it grapples with Verizon's cap-free Fios service in certain markets.
Power users – those who chew up at least 1 terabyte per month – are also on the rise.
Partnership gives Adtran additional exposure to small and midsized cable operators and telcos as they tap FTTP for network upgrades, greenfield buildouts and, potentially, RDOF-related projects.
Canadian cable op says new 'Fibre+ Gig 1.5' tier is geared for content creators and 'super streamers' that are also looking to connect a bunch of devices in the home.
All resources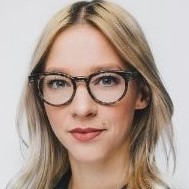 As the Senior Digital Experience Strategist at Canadian operator Rogers Communications, Lindsey Omelon build on her years of marketing experience to approach her strategy with a hybrid ...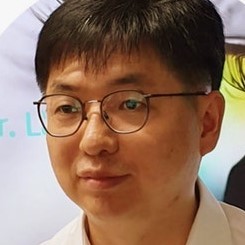 There's certainly no shortage of hype around the use of AI in the telecoms sector, but fewer instances of real-world deployments. South Korean national operator KT is one of those ...



Do a Google search of 'artificial intelligence broadband' and you'll get more than 9 million results in less than a second: The sheer volume of content out there shouldn't surprise anyone ...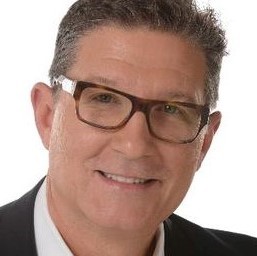 Comcast, like any other major communications service provider, is undergoing significant changes in the way it grows its business, how it runs its business and the technologies it uses to ...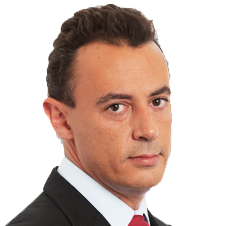 Five years ago, NOS board member Manuel Ramalho Eanes banked big on smart homes and smart cities.

All Broadband World Forum Perspectives
Thursday, December 17, 2020
12:00 p.m. New York / 5:00 p.m. London
Today's access network architecture is under mounting pressure due to a continued surge in the number of connected devices, a proliferation of bandwidth-intensive customer applications and dramatic shifts in usage patterns related to the pandemic, such as work-from-home and e-learning.
Learn why now is the right time for cable operators to build greenfield networks or expand their existing networks with 10G PON, arming customers with high-speed symmetrical broadband. Gain a clear understanding of the drivers impacting the access network and the various approaches being considered to deliver higher speed services. Plus, find out the best practices that operators are employing as they leverage the latest in passive optical technology to future-proof their networks.
Topics to be covered include:
Node + 0 (Fiber Deep)
DOCSIS 3.1, DOCSIS 4.0 (FDX/ESD)
FTTP and 10G PON
XGS-PON, NG-PON2
Provisioning 10G PON within a DOCSIS B/OSS environment