BBWN Bites: Tossing Huawei Out of Oz Jeopardizes 1,500 Jobs, Vendor Says
Also today, digital transformation changes hiring needs, investors play into e-gaming, IoT developers' dev Ockam garners big bucks and more.
About 1,500 Australian jobs could disappear unless the country reverses its ban on Huawei equipment, the Chinese vendor warned Australia's government. These vulnerable workers are found at about 50 contractors that already saw payments fall "tens of millions of dollars" this year -- with bigger cuts planned for 2020, a Huawei executive told Light Reading's Iain Morris. Huawei's gear covers the gamut of fixed and wireless access products for technologies ranging from fiber to Gfast to all PON standards and more, making the vendor's reach both far and deep. (See Huawei Ban in Australia Threatens 1,500 Jobs, Warns Chinese Vendor.)
Bandwidth-hungry, symmetric-sensitive online gaming is capturing the investment community's interest and capital. Danish e-sports group, Astralis, which includes the world's top-ranking team Counter-Strike, plans to go public next week on the Nasdaq's Copenhagen exchange for small companies, Axios reported today. It's expected to raise between $18 million and $22 million. Other e-sports firms, including Overactive Media, have considered going public, while Axios notes that NRG Sports was approached by Canadian banks about a potential listing. The worldwide e-sports market could generate about $2 billion in 2022 from an audience of approximately 595 million, Bloomberg estimated.
Sticking with emerging applications: IoT identity-management platform firm Ockam of San Francisco received $4.9 million in seed money from Core Ventures, Okta Ventures, SGH Capital and Future Ventures, the startup wrote. The platform is designed to help developers, such as cableco or telco internal devs, create more secure, scalable connected solutions via cryptographic keys and assigning credentials to the different entities -- such as services, people, assets and devices -- within an IoT ecosystem.
Internet of Everything, automation, big data, digital innovation, artificial intelligence-driven development and blockchain -- layered with ongoing security efforts -- "will demand an unprecedented level of talent that will place a stunning labor strain on employers regardless of whether they are developing, supporting, or consuming these pervasive groundbreaking technologies," according to a report released today by Foote Partners.
GTT today completed its acquisition of Dutch Tier 1 service provider KPN International for €50 million ($65 million) cash. Through its purchase of this division of Dutch incumbent operator KPN, GTT adds more than 400 enterprise and carrier clients across 21 European countries.
And KPN is set to get even smaller: The company said it sold webhosting subsidiary Argeweb to Total Webhosting Solutions for an undisclosed sum.
Sweden's Telia, however, is expanding: It has wrapped up its acquisition of Bonnier Broadcasting for 9.2 billion Swedish kronor ($1.03 billion). This adds 1,200 employees and several broadcast brands to the Swedish operator. Looks as though the May 2019 European Commission's in-depth exploration of this deal found nothing of concern.
South African operator Telkom's plan to acquire Cell C, which offers mobile and fiber services in the African nation, received a setback late last week when Cell C's board sent a letter rejecting Telkom's non-binding proposal, wrote Connecting Africa Editor Paula Gilbert. Analysts saw the potential acquisition as a positive step for Cell C, an operator struggling with financial and shareholder concerns, she wrote; the move may still happen, albeit with different terms and a new timeline, Gilbert added. (See Cell C Sends Telkom Packing .)
Related posts:
— Alison Diana, Editor, Broadband World News. Follow us on Twitter or @alisoncdiana. Like what you read: Sign up for our weekly newsletter.
(Home page art: Jordan Fischer / Flickr)
Allegations center on Time Warner Cable's use of deceptive and misleading practices to get thousands of customers to buy high-speed tiers the operator couldn't deliver.
Spanish telecom giant says networks based on fiber now pass nearly 130 million premises across its various markets.
Wireless ISP says its rooftop hardware, equipped with 802.11ay technology, will enable it to offer Gigabit broadband services in the California Bay Area later this year.
The fourth-largest US cable operator reports accelerated deployment of FTTH lines and launch of DOCSIS 3.1 service over HFC network in Q4.
Giant operator claims to be Europe's 'undisputed leader in fiber' broadband access.
All resources
Thursday, January 23, 2020
12:00 p.m. New York / 5:00 p.m. London
It wasn't long ago that TV was ranked by subscribers as the most important service in the bundle provided by their communications service provider (CSP). Recent research indicates that for nearly three quarters of subscribers, broadband is now the most important service. Broadcast TV is the most important service to only 15% of North American consumers, replaced by OTT video streaming platforms like Netflix, Amazon Prime and Disney+. In addition, many different competitors are moving aggressively to stake a claim in consumers' homes.
In 2020, CSPs need to fight back by transforming their business models, which are becoming more reliant on a single source of revenue: fixed broadband services.
This webinar will focus on helping CSPs transform their business models by placing a firm focus on delivering a sensational subscriber experience and by offering compelling new services that generate value for subscribers. These actions will reinforce the CSP's strategic position in the home network and position themselves for growth in the next decade.
Key topics include:
Being the first to market with WiFi 6 technology, in response to consumer purchases of new devices over the holidays;
Having the insights needed to proactively resolve issues, often before your subscribers even know that there are issues;
Providing help desk agents with the visibility they need to resolve common subscriber issues more quickly;
Delivering a mobile app, in response to consumer demands for the ability to do some things themselves, rather than having to call technical support; and
Addressing consumer concerns around device security, privacy and control with enhanced security and parental controls.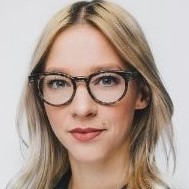 As the Senior Digital Experience Strategist at Canadian operator Rogers Communications, Lindsey Omelon build on her years of marketing experience to approach her strategy with a hybrid ...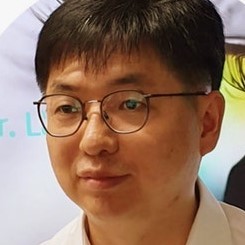 There's certainly no shortage of hype around the use of AI in the telecoms sector, but fewer instances of real-world deployments. South Korean national operator KT is one of those ...