DISH Seeks Operators, Coops for Fiber RFI/RFP in 5G Network Buildup
ENGLEWOOD, Colo. -- As DISH prepares to build the first virtualized, standalone 5G broadband network in the U.S., the company announced it will release a Request for Information and Request for Proposal (RFI/RFP) for Telecom Transport Services in the coming weeks.
The Telecom Transport Services RFI/RFP, the fifth in a series of RFPs for different elements of the national network, will include requests for telecom transport service companies to facilitate lit and dark fiber connectivity to cell towers, buildings and data centers.
"We're building a 5G network from the ground up, with the opportunity to apply fresh ideas and new partners. We're seeking input from local and regional telecom transport partners, as well as the national providers that have supported our existing video business for decades," said DISH Executive Vice President of Wireless Operations, Jeff McSchooler. "We see an opportunity to learn from nontraditional partners as well, like utilities and municipalities that may be deploying fiber in their communities. We are exploring varying transport infrastructures to support our aggressive buildout."
DISH has committed to building a standalone 5G broadband network available to at least 70 percent of the U.S. population by June 2023.
The Telecom Transport Services RFI/RFP is the fifth such document DISH has issued as it pursues its 5G buildout. The RFPs issued to date include:
July 2019: 5G Network RFI/RFP seeking input for the network elements
September 2019: System RFP seeking responses from vendors to provide a software solution for project management, workflows, reporting and other utilities that aid in deploying the national network
October 2019: Deployment Services RFP seeking input for end-to-end deployment services including pre-construction and construction services
January 2020: 5G Component RFP seeking input from vendors regarding physical assets of the network such as mounts, cabinets and hybrid cables
January 2020: Telecom Transport Services RFI/RFP
Vendors interested in receiving the Telecom Transport Services RFP can contact DISH Wireless at 5GtransportRFP@dish.com prior to January 30, 2020.
Atlantic Broadband reports 25% surge in data traffic while RCN/Grande/Wave offers free connectivity, deferred payments and other aid to customers.
Upstream usage is up just 2.3% and downstream usage is down almost 6% in monitored markets that are under stay-at-home orders, according to ISP data gathered from the week of March 30-April 3.
As Frontier creeps toward a reorg and possible bankruptcy filing, the telecom says a 'significant under-investment' in fiber has put it behind the 8-ball.
NCTA, Comcast, Nokia and BroadbandNow relay updates on how broadband networks are coping with data surges as millions of consumers work, study and entertain themselves at home.
Satellite broadband startup says talks to fully fund the company through deployment and commercial launch fell through, citing the financial impact caused by the spread of COVID-19.
All resources
Tuesday, March 24, 2020
11:00 a.m. New York / 3:00 p.m London
Over the next two years, approximately 60% of service providers (both large and small) will adopt virtualization on a wide scale across their networks, according to the latest survey report from Ovum. Why are providers making these moves? Is there an easy way to start?
Learn how and why service providers are using virtualization to transform their networks. This webinar will look at how providers are leveraging virtualization to create more flexible and agile networks while also providing a better customer experience. Expert speakers from netElastic and Heavy Reading will address the industry drivers for network virtualization, the benefits that can be realized, the challenges to face and the results of virtualization being achieved by providers today.
Key topics will include:
Current network infrastructure and the move to virtualization
Benefits and challenges of network virtualization
How providers can get started
Service provider success stories: the decision to virtualize, the solution, and results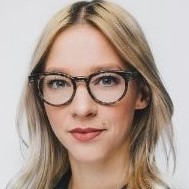 As the Senior Digital Experience Strategist at Canadian operator Rogers Communications, Lindsey Omelon build on her years of marketing experience to approach her strategy with a hybrid ...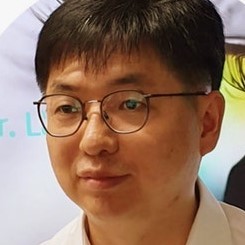 There's certainly no shortage of hype around the use of AI in the telecoms sector, but fewer instances of real-world deployments. South Korean national operator KT is one of those ...



Do a Google search of 'artificial intelligence broadband' and you'll get more than 9 million results in less than a second: The sheer volume of content out there shouldn't surprise anyone ...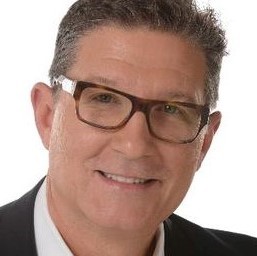 Comcast, like any other major communications service provider, is undergoing significant changes in the way it grows its business, how it runs its business and the technologies it uses to ...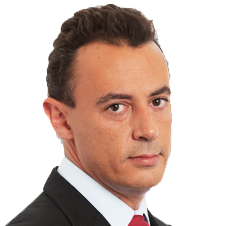 Five years ago, NOS board member Manuel Ramalho Eanes banked big on smart homes and smart cities.

All Broadband World Forum Perspectives