BBWN Bites: All they wanna do is TalkTalk fiber
Also today, USDA opens its checkbook, Telefónica promotes digital solutions (especially connected homes), Fox notches home-field advantage in pre-Super Bowl tiff with Roku and more.
TalkTalk's chatter was all about fiber during its earnings call today: The operator is selling its FibreNation division to CityFibre for about £200 million ($260 million), added 148,000 new fiber subscribers (compared with 146,000 a year ago) and "outperformed the market on fiber and Ethernet growth," said CEO Tristia Harrison in a statement. The provider is also discussing signing a "National Full Fibre Agreement" with Openreach, according to Jeffries. TalkTalk reported Q3 revenue of £383 million ($505.82 million) versus £386 million ($509.79 million) year-on-year. On-net revenue fell to £310 million ($409.41 million) from £316 million ($417.34 million), it reported.
The USDA Rural Development project this week spent approximately $145.8 million to deliver high-speed broadband across seven states. The USDA ReConnect program will finance via loans and grants, and span 32,688 homes, 528 businesses and farms, plus several schools, hospitals and community buildings, USDA said.
Telefónica formed the Chief Digital Consumer Office (CDCO) to promote new digital products that leverage its high-speed broadband and fiber infrastructure investments. Chema Alonso is leading the unit, which focuses on opportunities in smart home, edge computing and its Aura AI digital assistant, plus a "fourth platform," according to Jamie Davies's story today on sister site Telecoms.com.
Relying on Roku to watch San Fran take on KC in Super Bowl LIV via Fox's apps? Think again, my friend. Roku on Thursday said it's dropping all Fox apps (including Fox Sports, which will stream "The Game" in 4K on Sunday), putting Roku's "delivery of the free Fox Sports Super Bowl LIV stream in jeopardy," as Light Reading's Jeff Baumgartner calmly wrote. Find out more -- like how to soothe panicked customers (and friends), by reading Jeff's full story here.
United Group can buy Tele2 Croatia, according to the Croatian Competition Agency.
CityFibre and the city of Edinburgh have tasked K-12 (a.k.a. primary and secondary school) students to share creative ways to use tech as part of the Scottish capital's plan to make it a smart city. These use cases will leverage the all-fiber network CityFibre's currently deploying throughout Edinburgh.
Related posts:
— Alison Diana, Editor, Broadband World News
Specifications body forms a new group dedicated to fiber network architectures and broadband evolution, but what new ground is it covering?
Also in this news roundup: KPN sounds death knell for copper; WOW gets friendly with OTTs; Humax targets the cable CPE sector; and more from around the globe.
Allegations center on Time Warner Cable's use of deceptive and misleading practices to get thousands of customers to buy high-speed tiers the operator couldn't deliver.
Spanish telecom giant says networks based on fiber now pass nearly 130 million premises across its various markets.
Wireless ISP says its rooftop hardware, equipped with 802.11ay technology, will enable it to offer Gigabit broadband services in the California Bay Area later this year.
All resources
Thursday, March 19, 2020
10:00 am New York / 3:00 pm London
In addition to delivering gigabit broadband to homes and business, millimeter wave (mmWave) fixed wireless has emerged as a key fiber extension technology and enabler of 5G backhaul and access. Most of the mmWave discussion centers on licensed spectrum, but there also exists a promising unlicensed band in the 60 GHz range. Join Jonathan Brady, Director of Sales for North America, CCS and Michael Kletchko, Head of Market Development, ADTRAN as they provide an overview of the unlicensed 60 GHz technology including:
Technical Considerations
60 GHz Use Cases
Compelling Economics of the Unlicensed Spectrum.
Fixed and Mobile Broadband Trends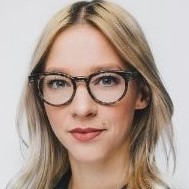 As the Senior Digital Experience Strategist at Canadian operator Rogers Communications, Lindsey Omelon build on her years of marketing experience to approach her strategy with a hybrid ...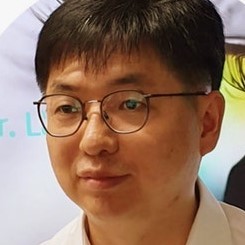 There's certainly no shortage of hype around the use of AI in the telecoms sector, but fewer instances of real-world deployments. South Korean national operator KT is one of those ...