BBWN Bites: 50% of European households get healthy dose of fiber
Also in this roundup: SpaceX launches broadband satellites; local ISPs scramble to get people connected; and AT&T revises false broadband-coverage data.
A report released this week by the FTTH Council Europe, a lobbyist for full-fiber technologies, has shed light on the state of connectivity across Europe. According to the data, compiled by IDATA, nearly half of total homes in Europe now have fiber coverage, with a 15% increase in total subscribers since 2012.

The report shows Belgium as the fastest-growing European fiber market, followed by Ireland, Switzerland, the UK and Germany. But overall, the progress is... not great. As Anne Morris writes over on Light Reading:

FTTH/B coverage still varies hugely across the EU, from 99% in tiny Andorra to 10% in Germany. Indeed, Germany is performing particularly poorly compared to Spain and France, with 85.6% and 57.1% respectively. Average coverage in the EU28 is still only 39.4%, compared to 49.9% across all 39 countries in the report. Those countries that have focused on copper-based technologies and/or DOCSIS 3.1 upgrades of cable networks (such as Germany and the UK) are lagging behind.

In light of the COVID-19 crisis, some ISPs are working fast to improve connectivity for people in areas where it's lacking. In the UK this week, Gigaclear announced that, thanks to an expansion of its network in March, an additional 1,153 houses in Essex will have access to full-fiber broadband. According to a press release: "122,326km of trench was dug to install the fibre network cables to connect 537 addresses in Epping Forest District, 517 addresses in Braintree District and 99 addresses in Uttlesford District in March."

In the US, local broadband providers are trying to fill in the gap with Wi-Fi hotspots. That includes Franklin PUD Broadband, in Washington, which has opened up free hotspots for teachers and students in the towns of Pasco, Connell, Kahlotus and Mesa, from 8 a.m. to 8 p.m., daily. Broadband providers in the New England Cable and Telecommunications Association (NECTA) have also made 10,000 free Wi-Fi hotspots available across the state of Vermont.

Elon Musk's SpaceX continued its own efforts to spread broadband around the world by launching an additional 60 satellites this week. That brings its Starlink broadband constellation to over 400. SpaceX has permission from the FCC to launch 12,000 in the coming years. But this week Musk said in a Tweet that beta testing of the new broadband service will begin in three to six months.

You can watch the seventh and most recent Starlink journey below, if you're so inclined (really, what else are you doing?):

At a time when many Americans are desperate for broadband connectivity, AT&T issued a disappointing "whoopsie" in a recent FCC filing to correct for a prior overstatement in its claimed coverage. According to Ars Technica, in an error that went unnoticed for over two years, AT&T falsely reported that it offers broadband in nearly 3,600 census blocks spread across 20 states, where it actually doesn't. The error was uncovered as the carrier revisited its filing documents in preparation for the FCC to make funding available for census blocks where there is no 25/3 Mbps home Internet service, as part of the Rural Digital Opportunity Fund (RDOF). The auction is set to start in October, with $20.4 billion to be awarded over 10 years, including up to $16 billion in Phase I.
— Nicole Ferraro, Contributing Editor, Light Reading
In conjunction with nonprofits, Comcast has launched a multiyear initiative to deploy more than 1,000 Wi-Fi 'Lift Zones' in local community centers.
PON sales remain strong, particularly in Europe, while cable access purchases slipped 8%, according to Dell'Oro Group.
Google Fiber is testing a $100 per month, 2Gbit/s service in two markets next month, with plans to offer it more broadly in early 2021.
General consumer demand during the pandemic, accelerating footprint expansions and a spike in new household formation are all contributing, analyst says.
Altice USA CEO Dexter Goei will continue to seek an 'end game' resulting in the acquisition of Cogeco's US subsidiary, Atlantic Broadband.
All resources
Tuesday, March 24, 2020
11:00 a.m. New York / 3:00 p.m London
Over the next two years, approximately 60% of service providers (both large and small) will adopt virtualization on a wide scale across their networks, according to the latest survey report from Ovum. Why are providers making these moves? Is there an easy way to start?
Learn how and why service providers are using virtualization to transform their networks. This webinar will look at how providers are leveraging virtualization to create more flexible and agile networks while also providing a better customer experience. Expert speakers from netElastic and Heavy Reading will address the industry drivers for network virtualization, the benefits that can be realized, the challenges to face and the results of virtualization being achieved by providers today.
Key topics will include:
Current network infrastructure and the move to virtualization
Benefits and challenges of network virtualization
How providers can get started
Service provider success stories: the decision to virtualize, the solution, and results

October 13-15, 2020, Virtual Event
All Upcoming Live Events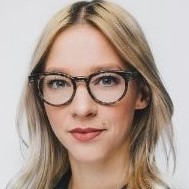 As the Senior Digital Experience Strategist at Canadian operator Rogers Communications, Lindsey Omelon build on her years of marketing experience to approach her strategy with a hybrid ...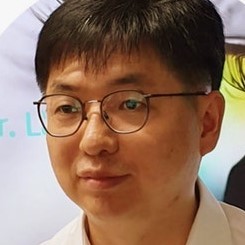 There's certainly no shortage of hype around the use of AI in the telecoms sector, but fewer instances of real-world deployments. South Korean national operator KT is one of those ...



Do a Google search of 'artificial intelligence broadband' and you'll get more than 9 million results in less than a second: The sheer volume of content out there shouldn't surprise anyone ...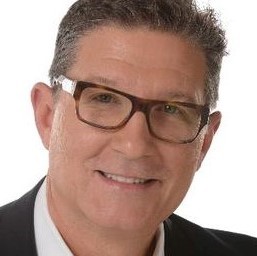 Comcast, like any other major communications service provider, is undergoing significant changes in the way it grows its business, how it runs its business and the technologies it uses to ...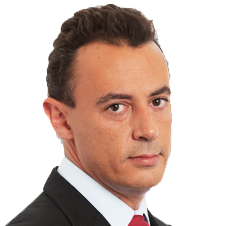 Five years ago, NOS board member Manuel Ramalho Eanes banked big on smart homes and smart cities.

All Broadband World Forum Perspectives