BBWN Bites: UK could go Cuckoo for faster Internet
Also in today's roundup: OpenVault reports COVID-19 Internet usage numbers; US House Democrats propose $86 billion broadband bill; ExteNet, Nokia help Cal.net reach rural Californians; and Google bails on Toronto smart city project.
New data from software and analytics company OpenVault shows just how much more people are relying on broadband during the COVID-19 crisis. In a report tracking broadband subscriber usage data points across the US and Europe, OpenVault confirmed that average consumption reached 402.5 GB at the end of Q1 2020, a 47% increase year-over-year. The data suggests that the pandemic has also accelerated the shift to faster speeds: The areas of sharpest growth during Q1 were "power users" and "extreme power users" in the 1 - 2 TB and up range. The percentage of gigabit-speed subscribers also saw a sharp 97% increase to 3.75% (from 1.9% end of Q1 2019). OpenVault says the growth seen in Q1 was what the company had previously predicted for all of 2020, not aware at the time that everything about human existence would change overnight. It further said that much of that growth concentrated in the last two weeks of the quarter, and that average monthly usage for April 2020 was over 440 GB.

With all that demand, it's a good thing the US and UK are fully equipped with enough broadband infrastructure to serve everyone, everywhere. Just kidding. Everything is still a mess. But COVID-19 continues to help put that mess front and center to be dealt with, or at least stared at. US House Democrats this week proposed an $86 billion bill to expand the nation's broadband infrastructure. If passed, it would provide $80 billion for underserved and rural areas; $1 billion to create a grant program for schools to enhance broadband and digital capabilities in distance learning; and an additional $5 billion in low-interest loans. Stipulations on the funding would require operators who receive it to provide at least one affordable option for subscribers.

Speaking of affordability, a new startup called Cuckoo Internet, announced this week that it has raised £470,000 (US$584,506) in seed funding. The service aims to disrupt the UK broadband market with higher speeds and simple pricing, offering one deal only and a one-month rolling contract. Or as it states on its homepage: "Broadband. No contract. No surprises. Forever." The service, founded by former treasury official Alexander Fitzgerald, aims to compete with big UK telcos and is set to launch this summer.

Nokia and ExteNet Systems announced this week an agreement to package and supply equipment and infrastructure to support a network buildout for wireless service provider Cal.net. Through this partnership, Cal.net will be able to deliver higher speeds of up to 100Mbit/s downlink and 20Mbit/s uplink for customers in rural and underserved regions in Northern California, where fiber rollout isn't an option. The new network will utilize the shared 3.5GHz CBRS spectrum band (previously only open to the US Navy and Department of Defense) and the joint approach may provide a roadmap for the companies to upgrade other wireless ISPs going forward.

Good old reliable Google has bailed on a much-hyped smart city project in Toronto. According to a report in The Wall Street Journal, the company said that the project, which was being developed under the Alphabet arm Sidewalk Labs, is being shuttered due to economic uncertainty from the coronavirus. However, the company had faced opposition from local activists since the project's inception in 2017, due to concern over how Google would treat people's data. Regardless, with Google out of the picture, the door is open for other operators to potentially step in with their own plans to pick up where they left off.
— Nicole Ferraro, Contributing Editor, Light Reading
Fixed wireless startup is taking a slow path to success, but Starry's base is growing by 10% per month and is poised to end 2020 with about 100,000 subs, an industry analyst says.
It faces an uphill climb, but Viasat is exploring a plan to build 300 low-earth orbit satellites that could deliver low-latency broadband service and qualify for the US Rural Digital Opportunities Fund.
Cable ops continued to gain ground against broadband rivals in Q1 2020 amid the early stages of the pandemic and a recent surge in new household formation.
The pandemic has caused the operator to redeploy some of its network engineering resources, but Comcast says it remains bullish on its FDX initiative.
FCC's Brendan Carr is proposing to remove regulatory overhangs that will help establish ATSC 3.0 as a 'Broadcast Internet' platform that can beam out 25 Mbit/s data streams.
All resources
Tuesday, March 24, 2020
11:00 a.m. New York / 3:00 p.m London
Over the next two years, approximately 60% of service providers (both large and small) will adopt virtualization on a wide scale across their networks, according to the latest survey report from Ovum. Why are providers making these moves? Is there an easy way to start?
Learn how and why service providers are using virtualization to transform their networks. This webinar will look at how providers are leveraging virtualization to create more flexible and agile networks while also providing a better customer experience. Expert speakers from netElastic and Heavy Reading will address the industry drivers for network virtualization, the benefits that can be realized, the challenges to face and the results of virtualization being achieved by providers today.
Key topics will include:
Current network infrastructure and the move to virtualization
Benefits and challenges of network virtualization
How providers can get started
Service provider success stories: the decision to virtualize, the solution, and results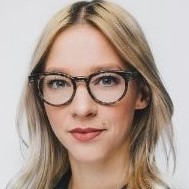 As the Senior Digital Experience Strategist at Canadian operator Rogers Communications, Lindsey Omelon build on her years of marketing experience to approach her strategy with a hybrid ...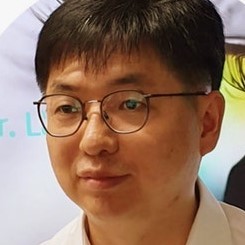 There's certainly no shortage of hype around the use of AI in the telecoms sector, but fewer instances of real-world deployments. South Korean national operator KT is one of those ...



Do a Google search of 'artificial intelligence broadband' and you'll get more than 9 million results in less than a second: The sheer volume of content out there shouldn't surprise anyone ...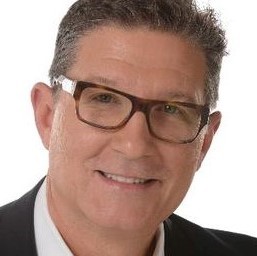 Comcast, like any other major communications service provider, is undergoing significant changes in the way it grows its business, how it runs its business and the technologies it uses to ...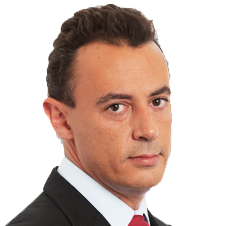 Five years ago, NOS board member Manuel Ramalho Eanes banked big on smart homes and smart cities.

All Broadband World Forum Perspectives