BBWN Bites: FCC knocks Elon Musk back down to Earth
Also in today's roundup: Openreach taps non-Chinese equipment vendors to build out its network; the Swiss to get a $3.1B helping of fiber through a new JV; and SiFi Networks secures more capital from Smart City Infrastructure Fund to pursue FiberCity builds in the US.
US- and UK-imposed restrictions on Huawei have opened the door for non-Chinese vendors of network equipment to get a boost in business.

As Iain Morris writes on Light Reading, Openreach has just tapped US company Adtran to supply equipment for its massive UK fiber build, in addition to previously announced partner Nokia. With a plan to reach 20 million homes by mid-to-late 2020s, this is great news for Adtran and Nokia and less great news for Huawei, which was previously the project's largest supplier. Despite general upheaval from COVID-19, Morris writes that Openreach is making good progress with its build, currently reaching 32,000 homes per week, up from 26,000 at the start of the year.

In other fibrous news, Switzerland's Swisscom gets surprise from Sunrise and Salt!

Sorry... That is to say, competing operators to market leader Swisscom – Sunrise and Salt – have joined forces to form Swiss Open Fiber: a joint venture (JV) aimed at building out FTTH across Switzerland. As Anne Morris writes on Light Reading of the CHF3 billion (US$3.1 billion) plan, the goal seems to be twofold: to expand fiber across Switzerland and to avoid a Swisscom monopoly. "The former incumbent said in February 2020 that it aimed to double its FTTH coverage by 2025," writes Morris. "Salt and Sunrise said of the total 5 million homes passed in Switzerland, fewer than half have access to FTTH. Around a third of the country is said to be covered with FTTH, but with significant discrepancies at the local level. The mid-term goal is to improve Switzerland's FTTH penetration rate from around 30% to over 70%."

A global investment fund deemed the Smart City Infrastructure Fund has selected SiFi Networks to receive an additional $450 million in capital to improve access to high-speed Internet in the US. This follows an initial $75 million investment from the fund, helmed by APG and Whitehelm Capital, in 2019.

SiFi builds what it calls FiberCity networks, available for use by ISPs and other high-speed broadband service providers, as well as 4G/5G carriers and IoT applications. In a press release this week announcing the latest investment, SiFi said of its plans that it "is already installing a FiberCity network in Fullerton, California serving over 50,000 homes and businesses, is shortly commencing several other deployments in similar sized cities across the USA and will be working in over 20 cities within the next 12 months."

In a "Choose Your Fighter" game where the choices are Elon Musk and Ajit Pai, I'd personally choose to quit the game. Nevertheless, the two found themselves on either side of the Rural Digital Opportunity Fund discussion this week as FCC Chairman Ajit Pai proposed rules that would reclassify satellite providers as high-latency and therefore limit SpaceX's ability to apply for funding for the company's Starlink broadband network. While CEO Elon Musk claims that Starlink will indeed be able to deliver low latencies, the FCC remains skeptical. As it stated in draft rules : "[W]e do not find it prudent to authorize bidding for performance tier/latency/technology combinations that lack a proven track record that deployment at the speeds and latencies we expect will actually occur."

The FCC's proposed rules are due to be voted on in June, with the fund's allocated $16 billion in subsidies to be distributed beginning October 29.
— Nicole Ferraro, Contributing Editor,
Light Reading
Frontier expects to emerge from Chapter 11 in early 2021.
Democratic lawmakers in the House Energy & Commerce committee are pressing the likes of Comcast, Altice USA, Charter, Cox and T-Mobile to detail their responses to the COVID-19 pandemic.
Vendor says low-cost coax testing device enables customers to verify a coax outlet before calling tech support and should help operators reduce unnecessary truck rolls and service calls.
Viasat urges FCC to take a close look at the potential environmental impact posed by Starlink's plans to deploy thousands of broadband satellites.
Starting at $19.99 per month, Fios Forward provides uncapped broadband service to new and existing qualified, low-income households.
All resources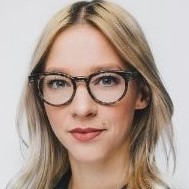 As the Senior Digital Experience Strategist at Canadian operator Rogers Communications, Lindsey Omelon build on her years of marketing experience to approach her strategy with a hybrid ...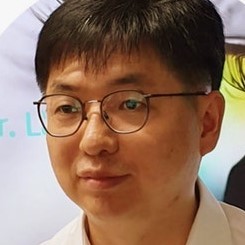 There's certainly no shortage of hype around the use of AI in the telecoms sector, but fewer instances of real-world deployments. South Korean national operator KT is one of those ...



Do a Google search of 'artificial intelligence broadband' and you'll get more than 9 million results in less than a second: The sheer volume of content out there shouldn't surprise anyone ...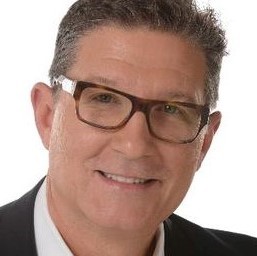 Comcast, like any other major communications service provider, is undergoing significant changes in the way it grows its business, how it runs its business and the technologies it uses to ...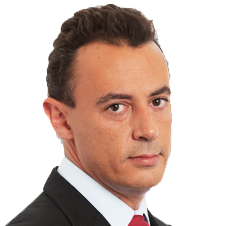 Five years ago, NOS board member Manuel Ramalho Eanes banked big on smart homes and smart cities.

All Broadband World Forum Perspectives
Thursday, December 17, 2020
12:00 p.m. New York / 5:00 p.m. London
Today's access network architecture is under mounting pressure due to a continued surge in the number of connected devices, a proliferation of bandwidth-intensive customer applications and dramatic shifts in usage patterns related to the pandemic, such as work-from-home and e-learning.
Learn why now is the right time for cable operators to build greenfield networks or expand their existing networks with 10G PON, arming customers with high-speed symmetrical broadband. Gain a clear understanding of the drivers impacting the access network and the various approaches being considered to deliver higher speed services. Plus, find out the best practices that operators are employing as they leverage the latest in passive optical technology to future-proof their networks.
Topics to be covered include:
Node + 0 (Fiber Deep)
DOCSIS 3.1, DOCSIS 4.0 (FDX/ESD)
FTTP and 10G PON
XGS-PON, NG-PON2
Provisioning 10G PON within a DOCSIS B/OSS environment