BBWN Bites: BT eyes bucks from backup bandwidth
Also in this roundup: Starlink satellites meet minimum standards; CityFibre plans hiring spree for network expansion; FTTH Council Europe sets its priorities; and survey says US broadband is too expensive and slow.
This week UK-based provider CityFibre announced that it will hire 10,000 new workers to assist with the construction and rollout of its full-fiber network across the UK. As Anne Morris writes on Light Reading, "the recruitment and training program will extend over three years and will target 'thousands of unemployed UK residents' as well as provide job opportunities for experienced construction and telecoms workers." Furthermore, CityFibre states in its press release that it will "also seek to attract more women and individuals from Black, Asian and Minority Ethnic (BAME) backgrounds, both of which are significantly under-represented in the construction industry." The program aims to find its first recruits later this month.

Meanwhile, recognizing the greater need for bandwidth as people work and learn from home, BT is coming to the rescue with something new people can pay for. Called the "Dedicated Connection" package, the service is essentially a second broadband line that's there to ease people's minds if not their wallets. As Paul Rainford writes on Light Reading: "The Dedicated Connection package comes with a 'free' line install, its 'converged' BT Halo 2 offering (where in the event of a fixed broadband failure it will send out a 4G mini-hub) and BT's Complete Wi-Fi... For a 24-month contract, existing broadband customers will have to fork out £49.99 (US$63) a month, while non-BT broadband customers will have to find £10 ($12.61) more."

Speaking of the need for speed, new research from BroadbandNow shows a large number of US households dissatisfied with their Internet service, with 51% citing high costs as their chief complaint and 38% citing slow speeds (that number jumps to 40% when looking at rural areas specifically). However, "calling this good news for Starlink" – SpaceX's forthcoming satellite broadband service – the report also noted that half of the respondents would be willing to pay at least $10 more per month for faster service.

In even more "good news for Starlink," the service surpassed the minimum number of satellites needed to provide broadband from the sky, with 482 launched so far. SpaceX will launch another batch of nearly 60 satellites this weekend. It currently has the regulatory thumbs up for 12,000 and is seeking approval for an additional 30,000 satellites.

As we all must, the FTTH Council Europe set out new priorities for itself this week. In a press release, the industry group that seeks to accelerate fiber connectivity across Europe noted "significant progress" has been made in FTTH/B deployment, but that it will soon release a breakdown of connectivity in urban and rural areas "to highlight where the digital divide is most prominent." Further, the Council said it will focus on fiber's pivotal role in transitioning to a green economy, as well as release reporting on cost savings opportunities from the convergence of fiber and 5G in brownfield areas.
— Nicole Ferraro, Contributing Editor, Light Reading
Cable operator is bringing its usage-based residential broadband data policies and unlimited data option to the northeast, where it grapples with Verizon's cap-free Fios service in certain markets.
Power users – those who chew up at least 1 terabyte per month – are also on the rise.
Partnership gives Adtran additional exposure to small and midsized cable operators and telcos as they tap FTTP for network upgrades, greenfield buildouts and, potentially, RDOF-related projects.
Canadian cable op says new 'Fibre+ Gig 1.5' tier is geared for content creators and 'super streamers' that are also looking to connect a bunch of devices in the home.
Viasat execs see no surprises in Starlink's small-scale beta test and believe the satellite broadband company is well positioned to compete on speed, capacity and price.
All resources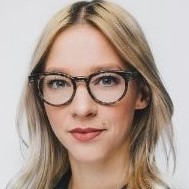 As the Senior Digital Experience Strategist at Canadian operator Rogers Communications, Lindsey Omelon build on her years of marketing experience to approach her strategy with a hybrid ...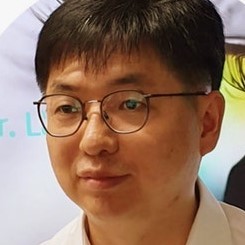 There's certainly no shortage of hype around the use of AI in the telecoms sector, but fewer instances of real-world deployments. South Korean national operator KT is one of those ...



Do a Google search of 'artificial intelligence broadband' and you'll get more than 9 million results in less than a second: The sheer volume of content out there shouldn't surprise anyone ...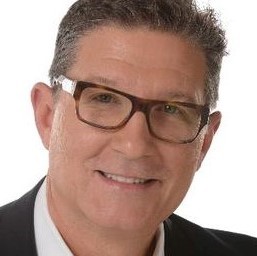 Comcast, like any other major communications service provider, is undergoing significant changes in the way it grows its business, how it runs its business and the technologies it uses to ...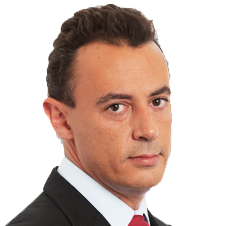 Five years ago, NOS board member Manuel Ramalho Eanes banked big on smart homes and smart cities.

All Broadband World Forum Perspectives
Thursday, December 17, 2020
12:00 pm New York / 5:00 p. London
Today's access network architecture is under mounting pressure due to a continued surge in the number of connected devices, a proliferation of bandwidth-intensive customer applications and dramatic shifts in usage patterns related to the pandemic, such as work-from-home and e-learning.
Learn why now is the right time for cable operators to build greenfield networks or expand their existing networks with 10G PON, arming customers with high-speed symmetrical broadband. Gain a clear understanding of the drivers impacting the access network and the various approaches being considered to deliver higher speed services. Plus, find out the best practices that operators are employing as they leverage the latest in passive optical technology to future-proof their networks.
Topics to be covered include:
Node + 0 (Fiber Deep)
DOCSIS 3.1, DOCSIS 4.0 (FDX/ESD)
FTTP and 10G PON
XGS-PON, NG-PON2
Provisioning 10G PON within a DOCSIS B/OSS environment