BBWN Bites: Civil rights leaders call out US 'broadband emergency'
Also in today's roundup: High-speed projects get rolling in Leicester and Wells; fiber drives telecom investment in France; global broadband market sees significant growth; and cable's upstream is still working overtime in the COVID-19 era.
With ongoing Black Lives Matter demonstrations throughout the US and world calling attention to police brutality and systemic racism, civil rights leaders took an opportunity this week to point to yet another crucial space that needs reform: broadband access.

In an editorial in Essence – written by Reverend Al Sharpton, president of the National Action Network; Vanita Gupta, president and CEO of The Leadership Conference on Civil and Human Rights; Marc Morial, president and CEO of the National Urban League; Maurita Coley, president and CEO of the Multicultural Media, Telecom and Internet Council; and FCC Commissioner Geoffrey Starks – the authors cite systemic barriers around affordability and digital literacy as among the factors causing broadband inequality. Indeed, they write, "an astonishing 34 percent of Black adults, 39 percent of Latino adults, and 47 percent of those on tribal lands do not have a home broadband connection. This compares with the 21 percent of White adults who do not have broadband at home."

The authors call for a number of necessary reforms, including for the Senate to pass the HEROES Act, already passed by the House, which appropriates $5.5 billion to address the digital divide during the pandemic; and for the FCC and federal lawmakers to work together to broaden awareness of the existing Lifeline program that enables lower-income families to get connected with a free smartphone (thus far only 7 million of the 38 million eligible households are participating, which the authors attribute to lack of awareness of the program). Long term, however, the authors say lawmakers must address affordability:

An affordable broadband option will help ease the burdens on people who struggle to make ends meet. Research shows that low-income families can only afford to pay around $10 a month for broadband, which is roughly the price point of many Internet offerings targeted toward low-income consumers. We must expand these offerings and remove barriers to participation.

The high cost of high-speed Internet undercutting high demand was also reflected this week in a new report added to ResearchAndMarkets.com's offering. The "Broadband Internet Services Global Market Report 2020-30: COVID-19 Implications and Growth" notes that the global broadband Internet services market is "expected to grow from $263.4 billion in 2019 to about $355.6 billion in 2020," driven by consumer demand. However, it adds, the "high costs of fiber optic cable restrain" the broadband services market overall.

In good fiber news, CityFibre broke ground on Leicester's £80 million ($98.95 million) full fiber network this week in the UK. In a press release, CityFibre said the network will bring "almost all residents and businesses in the city within reach of the future-proof network and gigabit-speed broadband services." Construction on the CityFibre initiative is expected to take five years.

And over in the south-western English city of Wells, Truespeed kicked off a full-fiber build as well, which is expected to be complete by the year's end. In a press release, Truespeed said: "The goal is to connect people who have signed up to Truespeed's service within 2-3 weeks of their building being passed by the network ... Truespeed hopes that its low latency, full fibre network will help Wells to bounce back faster from the effects of the Covid-19 pandemic."

These builds are welcome news, with FTTP still available to only 12% of UK premises.

Arcep released its annual status report on the French telecoms market this week, showing record investment in 2019 driven largely by operators' spend on fiber deployments. Indeed, fiber was the main driver of France's telecom investment for the third straight year. In a release about the report, Arcep noted that increases in investments went "hand in hand with a decrease in operators' revenue (-1% in 2019) and virtually unchanged prices for residential fixed and mobile services in Metropolitan France over the course of 2019." By the end of 2019, it said, 18.3% premises were eligible to subscribe to a fiber plan, representing 4.8 million additional lines deployed that year. Further, 7.1 million households subscribed to fiber by the end of 2019, representing a year-over-year increase of 2.3 million.

Back in the US, even as stay-at-home orders loosen up, the cable upstream is still seeing little relief. According to the NCTA's COVID-19 Dashboard, while peak downstream usage on US cable networks is up 6.6% since March 1, national peak upstream usage is up 25.1%, driven largely by videoconferencing. As Light Reading's Jeff Baumgartner writes, this may change operators' plans going forward: "Peak usage trends during the pandemic, and the likelihood that some percentage of people will continue to work at home, are expected to cause some cable operators to accelerate plans to beef up the capacity they have dedicated to the upstream.

"Today, most cable operators have upstream built out from 5MHz-45MHz, but industry engineers tell Light Reading that discussions about mid-splits that would push the upstream to 85MHz or a high-split to 204MHz continue to heat up."

(Until we solve that, I personally am willing to sacrifice my attendance at the next Zoom happy hour... for the good of the industry.)
— Nicole Ferraro, Contributing Editor, Light Reading
Cable operator is bringing its usage-based residential broadband data policies and unlimited data option to the northeast, where it grapples with Verizon's cap-free Fios service in certain markets.
Power users – those who chew up at least 1 terabyte per month – are also on the rise.
Partnership gives Adtran additional exposure to small and midsized cable operators and telcos as they tap FTTP for network upgrades, greenfield buildouts and, potentially, RDOF-related projects.
Canadian cable op says new 'Fibre+ Gig 1.5' tier is geared for content creators and 'super streamers' that are also looking to connect a bunch of devices in the home.
Viasat execs see no surprises in Starlink's small-scale beta test and believe the satellite broadband company is well positioned to compete on speed, capacity and price.
All resources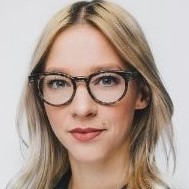 As the Senior Digital Experience Strategist at Canadian operator Rogers Communications, Lindsey Omelon build on her years of marketing experience to approach her strategy with a hybrid ...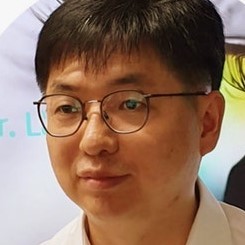 There's certainly no shortage of hype around the use of AI in the telecoms sector, but fewer instances of real-world deployments. South Korean national operator KT is one of those ...



Do a Google search of 'artificial intelligence broadband' and you'll get more than 9 million results in less than a second: The sheer volume of content out there shouldn't surprise anyone ...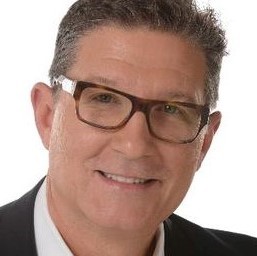 Comcast, like any other major communications service provider, is undergoing significant changes in the way it grows its business, how it runs its business and the technologies it uses to ...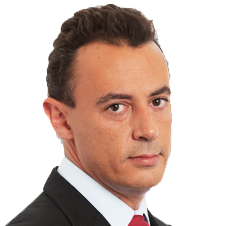 Five years ago, NOS board member Manuel Ramalho Eanes banked big on smart homes and smart cities.

All Broadband World Forum Perspectives
Thursday, December 17, 2020
12:00 pm New York / 5:00 p. London
Today's access network architecture is under mounting pressure due to a continued surge in the number of connected devices, a proliferation of bandwidth-intensive customer applications and dramatic shifts in usage patterns related to the pandemic, such as work-from-home and e-learning.
Learn why now is the right time for cable operators to build greenfield networks or expand their existing networks with 10G PON, arming customers with high-speed symmetrical broadband. Gain a clear understanding of the drivers impacting the access network and the various approaches being considered to deliver higher speed services. Plus, find out the best practices that operators are employing as they leverage the latest in passive optical technology to future-proof their networks.
Topics to be covered include:
Node + 0 (Fiber Deep)
DOCSIS 3.1, DOCSIS 4.0 (FDX/ESD)
FTTP and 10G PON
XGS-PON, NG-PON2
Provisioning 10G PON within a DOCSIS B/OSS environment