GigabitNow activates Fullerton broadband network
SEATTLE – GigabitNow, a division of IsoFusion, a leading provider of Internet access and IT services on the west coast of the United States, announced today it has activated connectivity and began delivery of Gigabit Internet services to the residents and businesses of the city of Fullerton, California. GigabitNow is now providing Gigabit Internet services to the city of Fullerton through the FiberCityTM fiber network project. The GigabitNow fiber-optic network will provide incredibly fast, consistent Internet speed and reliability to the entire Fullerton, California community. GigabitNow continues its efforts to meet the demand for fast, affordable Internet connectivity to communities of all sizes with Internet services that scale to today's growing needs.
GigabitNow offers Fullerton residents a 250Mbps symmetrical Internet plan for just $60 a month and 1Gbps symmetrical Internet service for only $79, while business Internet service starts at $99 for a 1Gbps symmetrical service. GigabitNow makes it easy to sign-up with no prepayment requirement or a charge for equipment or start up costs. In addition to 100% fiber Internet connectivity, GigabitNow is offering managed Wi-Fi solutions, state of the art WiFi 6 equipment, mobile app controls, telephone services, and a full suite of IT solutions for enterprise and business customers who need national connectivity, cloud solutions and more.
With the activation of the city of Fullerton network, GigabitNow adds another network to its growing list of west coast communities served by fast, affordable Gigabit Fiber Internet that surpasses the Internet speeds and reliability of incumbent providers. Gigabit Internet service installations for both residential and business locations in Fullerton start today with the continued build-out to the entire city over the next 14 months. GigabitNow's activation of fiber Internet broadband service to the city of Fullerton is the start of GigabitNow's larger southern California deployment efforts with expansion into additional area communities expected within the next year. GigabitNow's entry into the southern California market is in addition to its established networks in northern California, Oregon, and Washington state, all designed and built to meet today's demands for Internet connectivity with scalability in the future.
GigabitNow connects communities to their fiber Internet future, handling all aspects of planning, design, construction, operation, and support of broadband services. Delivering custom solutions that match the uniqueness of America's large and small communities, GigabitNow partners with every community it works with, working alongside community leaders providing out-of-the-box approaches and fiber network solutions that fit the unique needs of the community. The residents and businesses of Fullerton, California, will receive fast, reliable, Internet free from privacy worries or service constraints, just like all of GigabitNow's other networks. No throttling, bandwidth caps, boosting, or hidden fees, just fast, reliable fiber Internet - it's Internet How It Is Meant To Be.
Instead of staging our usual in-person conference in Denver, we will now conduct a free, digital event over two full days in late August.
New bill arrives as FCC Chairman's voluntary connectivity pledge with ISPs reaches its expiration date.
Cable operator has accelerated the rollout of an AI-powered system called 'Octave' to improve the efficiency of its access network.
Like Comcast and AT&T, Cox's business services unit has tailored its commercial offerings to suit customers that have been forced to support a growing remote workforce during the pandemic.
Overall peak usage on US cable networks continues to flatten out and even decline slightly, but sustained higher levels of usage on the upstream path have persisted, according to the latest data from the NCTA.
All resources
Tuesday, March 24, 2020
11:00 a.m. New York / 3:00 p.m London
Over the next two years, approximately 60% of service providers (both large and small) will adopt virtualization on a wide scale across their networks, according to the latest survey report from Ovum. Why are providers making these moves? Is there an easy way to start?
Learn how and why service providers are using virtualization to transform their networks. This webinar will look at how providers are leveraging virtualization to create more flexible and agile networks while also providing a better customer experience. Expert speakers from netElastic and Heavy Reading will address the industry drivers for network virtualization, the benefits that can be realized, the challenges to face and the results of virtualization being achieved by providers today.
Key topics will include:
Current network infrastructure and the move to virtualization
Benefits and challenges of network virtualization
How providers can get started
Service provider success stories: the decision to virtualize, the solution, and results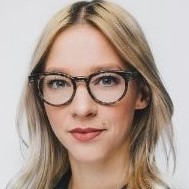 As the Senior Digital Experience Strategist at Canadian operator Rogers Communications, Lindsey Omelon build on her years of marketing experience to approach her strategy with a hybrid ...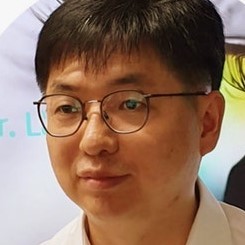 There's certainly no shortage of hype around the use of AI in the telecoms sector, but fewer instances of real-world deployments. South Korean national operator KT is one of those ...



Do a Google search of 'artificial intelligence broadband' and you'll get more than 9 million results in less than a second: The sheer volume of content out there shouldn't surprise anyone ...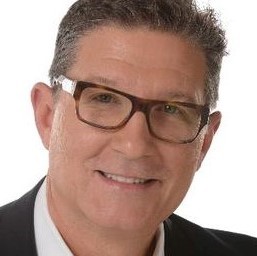 Comcast, like any other major communications service provider, is undergoing significant changes in the way it grows its business, how it runs its business and the technologies it uses to ...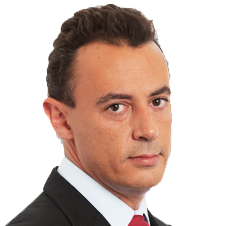 Five years ago, NOS board member Manuel Ramalho Eanes banked big on smart homes and smart cities.

All Broadband World Forum Perspectives