BBWN Bites: Speed standard 'useless, harmful,' says EFF to FCC
Also in this roundup: Broadband earnings from AT&T, TalkTalk and more (more); Orange to bring satellite broadband to France; high-speed Internet rolls out to rural Alaskans; and more expansions from Openreach.
Broadband got mixed results in Q2 earnings this week as several providers reported earnings from a quarter marked by a pandemic. UK broadband provider TalkTalk saw a 7.5% year-on-year revenue decrease, to £358 million (US$454 million) but remains optimistic. CEO Tristia Harrison said in a statement: "As the UK's internet usage continues to soar, our role as the UK's only scale affordable provider of Fibre broadband has become even more important. Given this, we see a positive outlook to H1 and are confident in our full year plan to deliver stable to growing Headline EBITDA with strong cash conversion." Meanwhile, AT&T saw broadband subscribers fall for the fourth consecutive quarter, shedding 102,000 overall, despite gaining 225,000 customers for its all-fiber network, Fiber Net. (Read more on this from Light Reading's Alan Breznick here: AT&T sees another decline in broadband subs.) Verizon, too, lost 13,000 total broadband connections in the quarter (compared to a 2,000 subs loss a year ago), ending the period with 6.47 million total broadband connections. Meanwhile, for smaller Canadian provider Rogers Communications, in an overall bad quarter, broadband gains saved the day a bit, allowing the company to conclude June with 2.56 million broadband subscribers, representing a 90,000 increase from last year.

Openreach continued moving forward with its efforts to make FTTP technology available to 4.5 million UK premises by the end of March 2021; and 20 million by the mid-to-late 2020s. This week, 7,000 premises in Lancashire got access to full-fiber broadband speeds up to 1 Gbit/s; as did 1,000 homes and businesses in Carmarthen, the oldest town in Wales. The Welsh government further expanded its partnership with Openreach, increasing the planned fiber build from 26,000 premises to 39,000. According to a press release, the extension will target local authority areas with less than 90% superfast broadband coverage, and it's to be funded by £30M ($38.3 million) from the Welsh Government and European Union with investment from Openreach.

Orange announced a deal with Eutelsat Communications to purchase available capacity Eutelsat Konnect satellite, enabling the ISP to provide "very high-speed fixed broadband via satellite from January 2021." In a statement, Orange EVP Michel Jumeau said: "The period of lockdown we have just experienced has demonstrated more than ever the need for connectivity throughout France. With this agreement with Eutelsat, Orange is proud to continue to fight against the digital divide by offering very high-speed fixed broadband throughout the country." The French government "Plan France Haut / Très Haut Débit'," (or Very High Speed Plan) aims to roll out high-speed broadband of at least 30 Mbit/s to the full region by 2022.

Over in the US, 16,000-plus rural premises in Alaska got access to high-speed connectivity courtesy of Alaska Communications. The announcement is a milestone in the company's broadband expansion program, with a goal of serving more than 32,000 rural Alaskans. In terms of speed, a press release states that Internet speeds are a minimum 10 Mbit/s download and 1 Mbit/s upload, and that the company "has sought to deliver higher speeds, up to 50 Mbit/s download, 10 Mbit/s upload, whenever possible."

On that note, the EFF called out the FCC's definition of broadband as "useless and harmful" in a statement this week, written by senior legislative council Ernesto Falcon. While the FCC defines broadband as 25 Mbit/s download and 3 Mbit/s upload, Falcon says the needs of users have "far surpassed" those metrics. That's the useless part. But it's actively harmful because those metrics allow the FCC to claim everyone pretty much has access to the high-speed Internet they need... which is certainly not true, as evidenced by countless people across the country unable to work or learn online from home, often taking to parking lots to access Wi-Fi. FCC commissioner, Jessica Rosenworcel, wrote a dissenting letter in April responding to the FCC's claims that over 85% of Americans now have access to fixed terrestrial broadband service, based on those insufficient metrics, and saying that download speeds should be reset to 100 Mbit/s.
— Nicole Ferraro, contributing editor,
Light Reading
PON sales remain strong, particularly in Europe, while cable access purchases slipped 8%, according to Dell'Oro Group.
Google Fiber is testing a $100 per month, 2Gbit/s service in two markets next month, with plans to offer it more broadly in early 2021.
General consumer demand during the pandemic, accelerating footprint expansions and a spike in new household formation are all contributing, analyst says.
Altice USA CEO Dexter Goei will continue to seek an 'end game' resulting in the acquisition of Cogeco's US subsidiary, Atlantic Broadband.
Under a $7.8 billion deal, Altice USA makes a play to acquire Cogeco's US-based Atlantic Broadband division, and then sell Cogeco's Canadian assets to Toronto-based Rogers Communications.
All resources
Tuesday, March 24, 2020
11:00 a.m. New York / 3:00 p.m London
Over the next two years, approximately 60% of service providers (both large and small) will adopt virtualization on a wide scale across their networks, according to the latest survey report from Ovum. Why are providers making these moves? Is there an easy way to start?
Learn how and why service providers are using virtualization to transform their networks. This webinar will look at how providers are leveraging virtualization to create more flexible and agile networks while also providing a better customer experience. Expert speakers from netElastic and Heavy Reading will address the industry drivers for network virtualization, the benefits that can be realized, the challenges to face and the results of virtualization being achieved by providers today.
Key topics will include:
Current network infrastructure and the move to virtualization
Benefits and challenges of network virtualization
How providers can get started
Service provider success stories: the decision to virtualize, the solution, and results

October 13-15, 2020, Virtual Event
All Upcoming Live Events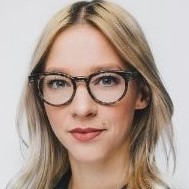 As the Senior Digital Experience Strategist at Canadian operator Rogers Communications, Lindsey Omelon build on her years of marketing experience to approach her strategy with a hybrid ...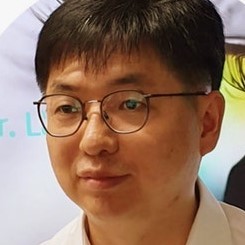 There's certainly no shortage of hype around the use of AI in the telecoms sector, but fewer instances of real-world deployments. South Korean national operator KT is one of those ...



Do a Google search of 'artificial intelligence broadband' and you'll get more than 9 million results in less than a second: The sheer volume of content out there shouldn't surprise anyone ...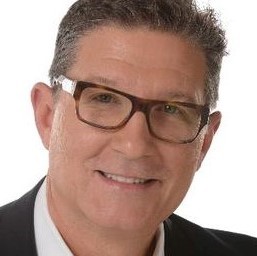 Comcast, like any other major communications service provider, is undergoing significant changes in the way it grows its business, how it runs its business and the technologies it uses to ...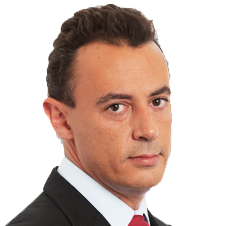 Five years ago, NOS board member Manuel Ramalho Eanes banked big on smart homes and smart cities.

All Broadband World Forum Perspectives