sdNOS unifies broadband access systems lineup under DZS Velocity Portfolio
PLANO, Texas – DZS (NASDAQ: DZSI), a global leader in intelligent, packet-based mobile transport and converged broadband edge access solutions for communications service providers and enterprise customers in more than 100 countries, today launched the DZS Velocity broadband access solutions portfolio, providing carriers with extraordinary flexibility through the latest fiber access technologies and SDN-enabled operational models. In today's hyper-connected world where service providers face the challenges of an explosion of connected devices, applications that demand multi-gigabit speeds, and customers expecting always-on connectivity, the DZS Velocity broadband access portfolio provides industry-leading performance, open software-enabled agility, and extensive deployment flexibility to enable carrier network transformation and success.
Armed with a broad array of products powered by sdNOS – the modern SDN-enabled Network Operating System that will support the entire range of DZS fiber-based broadband access systems, switches and routers – service providers can leverage the DZS Velocity broadband access portfolio to find the right fit for their network requirements from the regional datacenter to head end, central office or edge cloud sites, to the far-edge of the network.
"Our vision of unifying the diverse DZS fiber access product portfolio takes a giant leap forward with the introduction of the DZS Velocity broadband access solutions – built on the foundation of an extensive portfolio of fiber access products powered by sdNOS," said Charlie Vogt, President and CEO of DZS. "The DZS V-, M-, C-series and MXK-F products form the basis of DZS Velocity solutions, and have already proven themselves globally, including at scale in networks across Asia, the Americas and EMEA regions. These ongoing investments lay the foundation for an open and agile future for both DZS and its customers, including a variety of upcoming innovative products, while providing a future-ready, distributed, software-defined platform that enables success.
Already a global leader in 10gig PON and point-to-point Ethernet access technologies with a range of fixed form factor, compact and large chassis-based systems, DZS will unify its V-series, M-series, and MXK-F platforms with sdNOS, a single, state-of-the-art, Linux-based operating system.
The sdNOS software platform provides a comprehensive and modular set of Layer 2 and Layer 3 features, including:
MPLS, SR and SRv6
OSPF, BGP, ISIS, VRRP and BFD
PIM protocols (SM, DM, SSM and PM)
IGMP (IPv4) and MLD (IPv6)

Designed for portability, sdNOS provides the real-time software runtime layer for ARM, x86-64, and PowerPC based systems and complementary networking data path hardware. Its flexible, architecture is fully SDN enabled – allowing operators to choose between centralized or distributed control architectures, while realizing the operational benefits of automated service orchestration. Carrier grade reliability features are built into sdNOS with non-disruptive start or restart for individual subsystems and a software design allowing in-service patching or upgrades.

Intrinsic support for virtualization and NFV in sdNOS allows the base software to coexist with higher level network functions or applications on any host system, or to be deployed in virtualized or containerized platforms.

Already present in all V-, M-, and C-series systems, sdNOS will soon be present in upcoming MXK-F line-cards. In addition, sdNOS will be the advanced operating system for the upcoming DZS Velocity V2 Any-PORT / Any-PON (APAP) system, powered by sdNOS – the industry's most advanced PON system for agile operators. An industry breakthrough, this chassis-based system will support a full array of widely deployed and next generation fiber access technologies (PON/10G PON and Active Ethernet/10G Ethernet) and on each APAP card and allow seamless, cost effective, and operationally optimized transition from technologies like GPON to XGS-PON one subscriber at a time – allowing coexistence on the same physical fiber infrastructure.

"DZS Velocity broadband access solutions are the culmination of years of innovation at DZS and demonstrate our commitment to an open, standards-based, SDN-enabled and interoperable future for our service provider customers," said Andrew Bender, CTO of DZS. "Leveraging a unified software environment and common feature sets across multiple products powered by sdNOS, DZS Velocity solutions fulfill our core principles of customer choice, operational efficiency, and high performance for 10gig and beyond optical broadband services."
Network neutrality advocates want the FCC to open a proceeding to reinstate broadband as a Title II service amid a pandemic that has amplified the need for broadband connectivity, particularly for low-income households.
Downstream speeds for broadband offering for low-income households rise to 50 Mbit/s, while upstream increases to 5 Mbit/s. Comcast will also accelerate rollout of Wi-Fi 'Lift Zones' for students.
Big Toronto-based cable and wireless provider continued to add more broadband and IPTV customers in Q4 to at least partly offset weaknesses in its wireless and media units.
Bill would prevent ISPs from turning off service for customers facing hardships, raising fees and implementing data caps for up to 60 days after the pandemic.
Expansion of new $100 per month service to Atlanta and Utah follows earlier rollouts in Nashville and Huntsville.
All resources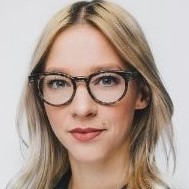 As the Senior Digital Experience Strategist at Canadian operator Rogers Communications, Lindsey Omelon build on her years of marketing experience to approach her strategy with a hybrid ...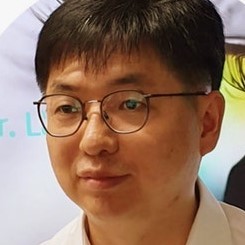 There's certainly no shortage of hype around the use of AI in the telecoms sector, but fewer instances of real-world deployments. South Korean national operator KT is one of those ...



Do a Google search of 'artificial intelligence broadband' and you'll get more than 9 million results in less than a second: The sheer volume of content out there shouldn't surprise anyone ...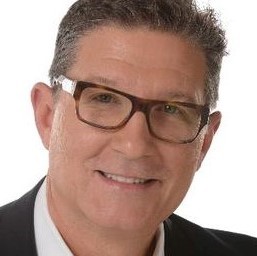 Comcast, like any other major communications service provider, is undergoing significant changes in the way it grows its business, how it runs its business and the technologies it uses to ...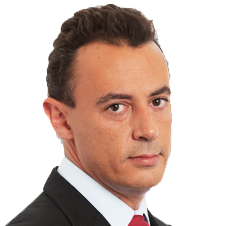 Five years ago, NOS board member Manuel Ramalho Eanes banked big on smart homes and smart cities.

All Broadband World Forum Perspectives
Thursday, December 17, 2020
12:00 p.m. New York / 5:00 p.m. London
Today's access network architecture is under mounting pressure due to a continued surge in the number of connected devices, a proliferation of bandwidth-intensive customer applications and dramatic shifts in usage patterns related to the pandemic, such as work-from-home and e-learning.
Learn why now is the right time for cable operators to build greenfield networks or expand their existing networks with 10G PON, arming customers with high-speed symmetrical broadband. Gain a clear understanding of the drivers impacting the access network and the various approaches being considered to deliver higher speed services. Plus, find out the best practices that operators are employing as they leverage the latest in passive optical technology to future-proof their networks.
Topics to be covered include:
Node + 0 (Fiber Deep)
DOCSIS 3.1, DOCSIS 4.0 (FDX/ESD)
FTTP and 10G PON
XGS-PON, NG-PON2
Provisioning 10G PON within a DOCSIS B/OSS environment