Webinar Archives

Webinars are free sponsored educational seminars that are accessed over the Internet. You can register for upcoming Webinars or view archived presentations via the links below.
Alexa, What's This New Opportunity for Service Providers?




Date:

12/12/2018
Sponsors: Calix
View archived webinar

Consumers are buying millions of IoT devices, from smart thermostats and security systems to intelligent entertainment setups and furniture. Yet many of these devices remain isolated because home users are uncomfortable connecting them to each other – or even their WiFi. After all, their WiFi network was probably designed only to handle a few laptops, a gaming system and a couple of smartphones. Now, demand on the network is surging and even though you're delivering 100 Mbps to 1 Gbps, that doesn't necessarily mean the broadband power is in the right place or reaches every corner of a home.

Even if WiFi coverage is sufficient, typing is not on trend. Voice is far more natural, easier and faster. Using a TV keyboard is archaic when more and more households have access to cloud-based voice services, like Amazon Alexa. This webinar will explore how service providers can create a comfortable, truly smart home for consumers – simultaneously driving up margin and loyalty.
Managing Expectations When Fiber Comes to Town




Date:

9/27/2018
View archived webinar

Fast, reliable broadband is essential to how we live, work and play today – and the upcoming arrival of 5G will only further increase demand and reliance on fiber infrastructure. Already viewed by consumers as intolerable, delays, outages or the regular maintenance difficulties associated with operating a network will become further exacerbated when residential subscribers further rely on connected devices for day-to-day life. Just as providers deploy network automation tools to reduce operational issues, they must take similar care to manage consumer expectations when they roll out fiber or new services. This webinar features leaders who will discuss how to manage marketing and consumer expectations at every stage of the network lifecycle. Marketing professionals, c-level executives and policymakers interested in drumming up fiber envy should attend.
Winning the 5G Race: Can Fixed Wireless be the "X" Factor?




Date:

9/6/2018
Sponsors: ADTRAN
View archived webinar

The race to launch commercial 5G services is on as evidenced by the growing number of trials worldwide. 5G involves a new Radio Access Network (RAN) architecture with 10x to 100X small/microcells, known as 5G densification, requiring multi-Gigabit connectivity (presumed to be Fiber) to support backhaul and front-haul needs. However, in dense urban environments, running fiber to all these new nodes is a very expensive and time-consuming process, and that doesn't account for the one- to two-year timeframes to get local permits for small-cells, delaying 5G rollouts.

Register and join us as Hossam Salib, VP of Cable and Wireless Strategy at ADTRAN, provides an overview of 5G RAN architecture and outlines technology advancements in the sub-6GHz and mmWave fixed wireless solutions. Hossam will also cover innovative fixed wireless technologies that allow rapid deployment of reliable, high-capacity, low-latency networks in dense urban environments, supporting 5G backhaul and enhanced broadband services. Innovations in both fixed access and fixed wireless technologies combined with software-defined access (SD-Access) architectures allow mobile carriers to focus less on 5G network challenges, and focus more on delivering on the promise of a smart, connected world.
Take Your Smarts to the Edge




Date:

8/29/2018
Sponsors: Calix
View archived webinar

Think about it: The access network touches every single one of your subscribers. Devices in the subscriber network are getting smarter because processing power has increased, and costs have come down. But how does the proliferation of intelligent devices at the edge affect your network? Your first thought is likely increased demand for bandwidth. True, but have you thought about how the increase in devices creates a need for a more secure network? Learn how you can simplify your network, reduce network elements and create a more secure network in the process.
Fiber Monitoring: Improving Profits, MTTR, and Security




Date:

5/16/2018
Sponsors: VIAVI
View archived webinar

We will explore several fiber network environments, common vulnerabilities, and the business impact of failures. Fiber networks are typically a combination of owned and leased fiber. Learn how to reduce MTTR by up to 60% when an event occurs and how to detect degradation before it generates a service impact. Fiber monitoring of leased fiber helps ensure that the responsible party is dispatched for repair and SLAs can be managed. We will discuss both in service and out of service monitoring. Learn about the opportunities to improve business results in the following environments:
Hyperscale datacenters- the business need for near 100% uptime
5G small cell combined with leased fiber - ensuring the SLA for leased fiber
Long haul and Metro dark and lit fiber monitoring - reducing MTTR and preventing damage
FTTX construction and service activation in the access or MSO network - accelerating time to revenue
Security- preventing fiber tapping and data theft
The giant vendor had a disappointing start to the year across the board, including in fixed broadband access equipment sales.
US Department of Agriculture began accepting online applications from service providers, municipalities and utilities for at least $600M in funding via its new ReConnect Rural Broadband Pilot Program.
First-quarter earnings show demand for range of ADTRAN products and services, including Gfast, VDSL, XGS-PON and professional services, CEO and President Tom Stanton told analysts.
More than a half-million Irish residents expected to have fiber broadband by 2020. But Ireland's National Broadband Plan has not even begun — and government officials today postponed any agreement again.
Rapidly growing MSO keeps bulking up by buying smaller cablecos in largely rural and exurban markets throughout the US.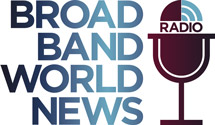 In this insightful Light Reading radio show, Kurt Raaflaub, Head of Strategic Solutions Marketing, will outline the key service provider challenges, deployment considerations, next-gen Gigabit technologies, and service models to win market share in the rapidly growing MDU market.
All resources
Tuesday, April 30, 2019
11:00 a.m. New York / 4:00 p.m London
Just when you thought the answer to your next technology direction question was clear, the noise around multiple new technology options fills the Internet and airwaves. Multiple 5Gs are being deployed; there's CableLabs' 10G initiative; the ITU and IEEE are toiling around 50G PON – and we haven't even talked about Wi-Fi6 yet! Is any of this real, do you have to pay attention or can you just let the dust settle and then decide?
Since waiting is often not the best option, let's demystify technology options, their impact on your business, and how to prepare for whatever the future brings.
In this webinar, Service Providers will learn:
Current state of 5G and how it affects everyone, not only mobile network providers.
Latest technologies being developed and how they will benefit their networks and subscribers.
How to prepare their networks for the future – whatever it may hold.