Webinar Archives

Webinars are free sponsored educational seminars that are accessed over the Internet. You can register for upcoming Webinars or view archived presentations via the links below.
Fiber Monitoring: Improving Profits, MTTR, and Security




Date:

5/16/2018
Sponsors: VIAVI
View archived webinar

We will explore several fiber network environments, common vulnerabilities, and the business impact of failures. Fiber networks are typically a combination of owned and leased fiber. Learn how to reduce MTTR by up to 60% when an event occurs and how to detect degradation before it generates a service impact. Fiber monitoring of leased fiber helps ensure that the responsible party is dispatched for repair and SLAs can be managed. We will discuss both in service and out of service monitoring. Learn about the opportunities to improve business results in the following environments:
Hyperscale datacenters- the business need for near 100% uptime
5G small cell combined with leased fiber - ensuring the SLA for leased fiber
Long haul and Metro dark and lit fiber monitoring - reducing MTTR and preventing damage
FTTX construction and service activation in the access or MSO network - accelerating time to revenue
Security- preventing fiber tapping and data theft
Deploying the Hybrid Access Network: GPON, FTTH & Gfast




Date:

3/7/2018
Sponsors: Viavi
View archived webinar

Interoperability and field-test procedures accelerate time to revenue and ensure good service.

As fiber moves deeper into the access network and is married with Gfast copper technology to deliver gigabit services, there are several key test considerations that ensure success.

Attend this webinar and learn:
Advantages of combining GPON and Gfast
Gfast features
GPON construction and activation test
Upgrading and testing for Gfast
Speed testing to validate service and TCP efficiency
Delivering on the Promise of Software Defined, Converged Networks




Date:

2/14/2018
Sponsors: Calix
View archived webinar

How would your business benefit if you could converge your multiple services networks and reduce the number of network elements you have to provision and coordinate? Calix and Verizon just announced they have partnered to make this happen. This webinar will go over the details on how you too can take advantage of the promise of software defined, converged networks.
Changing the Game: How Service Providers Can Move from Connectivity Provider to Experience Provider




Date:

1/30/2018
Sponsors: Calix
View archived webinar

Consumers have always looked to the consumer electronics industry for cutting edge technology. Moving forward, service providers must reverse this pattern and move from defense to offense with the impending wave of IoT devices headed towards their subscribers' homes.

This webinar will focus on how service providers must leverage the hard-won position in the home network to fight off the web-scale competitors intent on relegating them in to wholesalers – wholesalers that would still bear the burden of the support calls.

Webinar speakers will highlight the new approaches that need to be taken in order to reduce the time required to get to market with new services and ensure always-on connectivity, including a managed WiFi offering, which provides a strong foundation and a springboard for the oncoming chaos of IoT.

In addition, the webinar will showcase what elements are required to give service providers an advantage in the in-home device battle to establish and own the strategic point of presence – including:
802.11ax WiFi technology
Leading low-power IoT protocol support (e.g., BlueTooth, Zigbee and Z-Wave)
MU-MIMO
Voice recognition technology
Advanced security
Mastering the Gigabit Challenge with Gfast




Date:

11/21/2017
Sponsors: ADTRAN
View archived webinar

Growing bandwidth demand, competitive pressures, and ambitious political and regulatory goals promoting the Gigabit Society are forcing service providers to expedite their technology investments and place bets on the right technology choice. With a growing number of trials and start of commercial deployments, Gfast has emerged as the smart, pragmatic and future-proof solution to delivering on Gigabit Society goals.

During this Webinar, Werner Heinrich, Director Portfolio Management Broadband Solutions at ADTRAN, will discuss:
The Ultra Broadband toolkit and Gfast evolution status
The economics driving FTTx adoption
Unleashing the power of symmetric broadband services
Latest in Gfast solution packaging accelerating Gigabit service coverage
Improving network economics and services agility using SD-Access
Addressing the 5G Densification Challenge with Next-Gen PON Technologies




Date:

8/17/2017
Sponsors: ADTRAN
View archived webinar

5G promises connectivity 10 to 100 times faster than 4G networks, with latencies less than 1msec, making real-time applications such as tactile Internet useable over mobile networks for the first time. However, mobile operators will need to deploy ten times as many radio sites, each with highly reliable plug-and-go multi-gigabit connections, to achieve that level of performance.

In this UBB2020 webinar, Heavy Reading's Gabriel Brown and ADTRAN's Ryan McCowan will:
Discuss 5G densification strategies and their network impact
Outline the different requirements for backhaul and fronthaul needed to support 5G densification strategies
Explore next-generation PON-fixed access technologies and software defined networking principles as emerging solutions to accelerate 5G densification
Outline how NG-PON2, the next-generation multi-gigabit fiber technology, supports the x-haul (fronthaul, backhaul and crosshaul applications) requirements of 5G
Liberty Latin America sees opportunity for broadband growth in Central America and Caribbean as the region recovers from last year's hurricanes.
John Saw, Sprint's chief technology officer, discusses the provider's extensive use of fiber to support its 5G initiatives, which will bring broadband to rural America and supporter Sprint's renewed focus on the enterprise.
With its first DOCSIS 3.1 rollouts now in the works, big European cableco aims to re-stoke its broadband growth engine with data speed hikes.
Calix has launched a line card for its AXOS E7-2 Intelligent Modular System that enables operators to more efficiently aggregate traffic from remote systems and helps to reduce capex and increase operational efficiencies.
UK operator aims to cover more than 5.5 million premises with Gfast by the end of 2020, down from an original commitment of 10 million.
Wednesday, August 29, 2018
12:00pm New York / 5:00pm London
Think about it: The access network touches every single one of your subscribers. Devices in the subscriber network are getting smarter because processing power has increased, and costs have come down. But how does the proliferation of intelligent devices at the edge affect your network? Your first thought is likely increased demand for bandwidth. True, but have you thought about how the increase in devices creates a need for a more secure network? Learn how you can simplify your network, reduce network elements and create a more secure network in the process.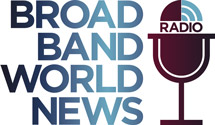 In this insightful Light Reading radio show, Kurt Raaflaub, Head of Strategic Solutions Marketing, will outline the key service provider challenges, deployment considerations, next-gen Gigabit technologies, and service models to win market share in the rapidly growing MDU market.
All resources
BT's Formula for F1 Success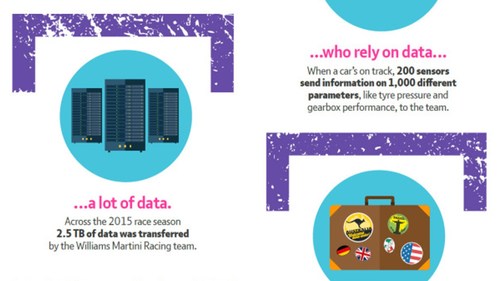 Infographics archive