Webinar Archives

Webinars are free sponsored educational seminars that are accessed over the Internet. You can register for upcoming Webinars or view archived presentations via the links below.
MSOs Caught in the Middle: GPON vs. EPON




Date:

10/17/2019
Sponsors: ADTRAN
View archived webinar

The ongoing debate around GPON vs EPON can get as heated as discussions around politics and religion, but both technologies offer some advantages over the other depending on the needs your network is servicing.

In this webinar, we will focus on the facts around the GPON vs EPON debate and how that technological decision is almost always made based on factors outside the technology itself.

Key topics include:
GPON vs EPON Technologies Overview
GPON vs EPON Rates & Reach
ITU vs IEEE – Where's the difference?
Future Growth
Lead to Succeed: Powering the Future of the Home Network




Date:

9/10/2019
Sponsors: Calix
View archived webinar

Wi-Fi is the foundation of the connected home for consumers; yet, it's often a source of frustration. With the imminent release of the new Wi-Fi 6 standard – combined with a strong Managed Wi-Fi offer – service providers can reverse subscriber frustration while tapping into new revenue streams.

Key topics include:
What's different about Wi-Fi 6 and why it matters to your subscribers
The importance of offering Managed Wi-Fi and its connection to Wi-Fi 6
How you can elevate your brand and gain a strong foothold in the home network.
FTTH & Next-Gen HFC: Key Considerations in Building Cable's 10G Platform




Date:

8/21/2019
Sponsors: ADTRAN
View archived webinar

The cable industry took a major step in the battle for Gigabit broadband supremacy with the announcement of its 10G Platform vision. The key to realizing this vision hinges on leveraging the right access technologies and network architectures to provide the best balance of benefit versus cost.

One network path has the MSO embracing Next-Generation Hybrid Fiber Coax (NG HFC), which includes:
Distributed Access Architecture (DAA)
Node+0
Full Duplex DOCSIS (FDX)
Virtual Cable Converged Access Platforms (vCCAP)
Fiber-to-the-Home/Business (FTTH/B) is another network option, affording gigabit broadband scalability and 10Gbps service capability. How is an MSO to decide where which option works best and what to do now to prepare its networks for the onslaught of high-bandwidth residential and business applications?
During this webinar, Jack Burton, principal of Broadband Success Partners, outlines current and new access network architectures. Additionally, he will examine the facts and debunk some common misconceptions surrounding both fiber and NG HFC network deployment and maintenance.
Win MDUs: Playing With Loaded 9-Sided Dice




Date:

5/21/2019
Sponsors: ADTRAN
View archived webinar

The MDU market continues to face fierce competition among service providers due to tech-savvy residents (i.e., millennials), demand from building owners and management companies, plus the favorable economics of bulk contracts. However, no MDUs are the same, so service providers must use multiple technologies and inconsistent deployment models, increasing operational complexity and rollout costs.

The MDU market itself is evolving as residents adopt smart-home technologies, generating rising demand for smart apartments with built-in connected thermostats, keyless entryways and doors, and video doorbells. This evolution presents both new challenges and opportunities. In other words, service providers must consider innovative service-delivery strategies to compete and win.

In this Broadband World News and ADTRAN webinar, Kurt Raaflaub, Head of Strategic Solutions Marketing, will highlight emerging MDU broadband Internet trends and challenges. In addition, Kurt will outline the next-generation service creation and delivery platform, built on open standards, that allows service providers to connect millions of underserved MDUs, enables creation of user-driven services, and reduces operational complexity and costs.

Plus, special guest, Alice Lawson, Broadband and Cable Program Manager for the City of Seattle, will discuss Seattle's B4B-Build For Broadband initiative that addresses best practices in planning for MDU telecommunication infrastructure.
5G, WiFi6, 10G, 50G PON: The Alphabet Soup Continues




Date:

4/30/2019
Sponsors: Calix
View archived webinar

Just when you thought the answer to your next technology direction question was clear, the noise around multiple new technology options fills the Internet and airwaves. Multiple 5Gs are being deployed; there's CableLabs' 10G initiative; the ITU and IEEE are toiling around 50G PON – and we haven't even talked about Wi-Fi6 yet! Is any of this real, do you have to pay attention or can you just let the dust settle and then decide?

Since waiting is often not the best option, let's demystify technology options, their impact on your business, and how to prepare for whatever the future brings.

In this webinar, Service Providers will learn:
Current state of 5G and how it affects everyone, not only mobile network providers.
Latest technologies being developed and how they will benefit their networks and subscribers.
How to prepare their networks for the future – whatever it may hold.
On Jan. 23, Broadband World News hosts a Calix-sponsored webinar that explores several ways CSPs can enhance customer experience and find new business opportunities to avoid devolving into a speed race where nobody wins, not even the customer.
Prysmian is working for a government-owned Mexican company to connect remote regions of the country with high-speed broadband.
The lack of an accurate broadband map means states and counties are tackling this issue themselves – and sometimes finding big disparities in the data – before spending their residents' money on deploying infrastructure.
Next year many operators must decide whether to invest more in HFC or go all-in to fiber, pick their PON and choose their managed-WiFi path, writes analyst Dan Grossman, who also recommends providers bundle managed WiFi and analytics to best serve residential subscribers -- and operators' own businesses.
Public-private partnerships, investor interest, self-help in rural areas and incumbents' return set the scene for a busy year of broadband deployment in the US countryside in 2020, writes Analyst Dan Grossman.
All resources
Thursday, January 23, 2020
12:00 p.m. New York / 5:00 p.m. London
It wasn't long ago that TV was ranked by subscribers as the most important service in the bundle provided by their communications service provider (CSP). Recent research indicates that for nearly three quarters of subscribers, broadband is now the most important service. Broadcast TV is the most important service to only 15% of North American consumers, replaced by OTT video streaming platforms like Netflix, Amazon Prime and Disney+. In addition, many different competitors are moving aggressively to stake a claim in consumers' homes.
In 2020, CSPs need to fight back by transforming their business models, which are becoming more reliant on a single source of revenue: fixed broadband services.
This webinar will focus on helping CSPs transform their business models by placing a firm focus on delivering a sensational subscriber experience and by offering compelling new services that generate value for subscribers. These actions will reinforce the CSP's strategic position in the home network and position themselves for growth in the next decade.
Key topics include:
Being the first to market with WiFi 6 technology, in response to consumer purchases of new devices over the holidays;
Having the insights needed to proactively resolve issues, often before your subscribers even know that there are issues;
Providing help desk agents with the visibility they need to resolve common subscriber issues more quickly;
Delivering a mobile app, in response to consumer demands for the ability to do some things themselves, rather than having to call technical support; and
Addressing consumer concerns around device security, privacy and control with enhanced security and parental controls.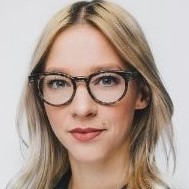 As the Senior Digital Experience Strategist at Canadian operator Rogers Communications, Lindsey Omelon build on her years of marketing experience to approach her strategy with a hybrid ...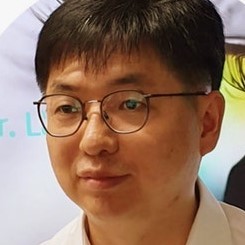 There's certainly no shortage of hype around the use of AI in the telecoms sector, but fewer instances of real-world deployments. South Korean national operator KT is one of those ...